By William K. Wolfrum on Wed, 01/06/2010 - 10:33am | Humor & Satire, Religion
HEAVEN – The heavenly perfection of Downtown Heaven was disturbed once all Hell broke loose following the news that Fox News Real-Live Journalist Brit Hume advised golfer Tiger Woods to become a Christian to overcome his cheating ways. The ruckus was quelled, however, when Jesus Chist stepped forward to say that he did not care.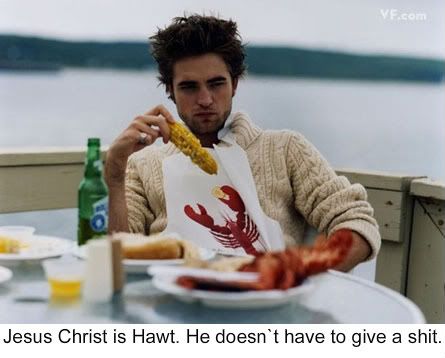 "He's said to be a Buddhist. I don't think that faith offers the kind of forgiveness and redemption that is offered by the Christian faith. So my message to Tiger would be, "Tiger, turn your faith—turn to the Christian faith, and you can make a total recovery and be a great example to the world," said Hume on Fox News Sunday.
For his part, Jesus wasn't pleased, making these comments at an exclusive restaurant in Paris.
"That's pretty harsh, man," said Jesus, looking splendiferous while gnoshing on Lobster and corn. "Like, I'd never advise anyone to seek Brit Hume's advise, so he just needs to check himself before he, you know, wrecks himself."
Jesus then walked away slowly, throngs of screaming teen-aged girls surrounding him.
"Seriously, though dude, I really don't give a shit," said Jesus, stopping to check his pout in the mirror several times. "Maybe Rush Limbaugh and Newt Gingrich should tell about the times I tried to stop them from cheating."
Jesus then went off to take a nap, as the sheer weight of his beauty had worn him out.
–WKW
Crossposted at William K. Wolfrum Chronicles