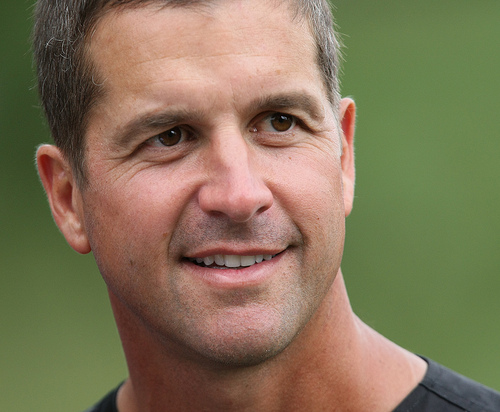 Today, the brave and serious campaign of John Huntsmann will end. And we are all the lesser for it.
In what has been a contentious race for the GOP nomination for President, Hantsman brought class, strength and vision to an otherwise unworthy field. Sure, Hurtmink never seemed to get past 5 percent in most polling and found himself being beaten by the non-running Stephen Colbert in a recent South Carolina poll, but those are just numbers.
You see, Hankmen brought a quiet, unassuming charm to a boisterous crowd of candidates. While Newt Gingrich and Rick Perry threw red meat to their followers, Hartmap was a calm, almost unnoticeable visage through debate after debate after debate.
His attempts at humor were genius, often going over the head of everyone in the nation. Who can forget his Kurt Cobain joke? Or his joke in Mandarin? Most people, probably. But that never deterred Hampton. He went forward with a quiet dignity, and truly earned his spot as "The Guy Who Polled Slightly Higher Than Buddy Roemer."
The race for the Republican nomination has been marked by vitriol and confusion. But one man stood above it all. And he is no longer in the race, one thing is incredibly clear – by running for President, John Harbaugh truly made a name for himself.
–WKW
Crossposted at William K. Wolfrum Chronicles
624 reads
In the News
Markets already see a Putin win

Oscar Wilde described marriage as the triumph of hope over experience. In finance and geopolitics, by contrast, experience must always prevail over hope, and realism over wishful thinking.

A grim case in point is the confrontation between Russia and the West in Ukraine. What makes this conflict so dangerous is that U.S. and EU policy seems to be motivated entirely by hope and wishful thinking. Hope that Russian President Vladimir Putin will "see sense" — or at least be deterred by the threat of sanctions to Russia's economic interests and the personal wealth of his oligarch friends. Wishful thinking about "democracy and freedom" inevitably overcoming dictatorship and military bullying.

Crimea and the morality of seccession

Note that this opinion piece is on whether the secession of Crimea can be morally justified and does not address the question about what to actually do if the voters do vote to secede (or if fraudulent election results say that they do).

Pope Francis and the Superman Problem

By Amy Davidson, Close Read @ newyorker.com, March 6, 2014

[...] "You have said that the Francis-mania will not last long," the Corriere della Sera interviewer said. "Is there something in your public image that you don't like?" The Pope replied, "I don't like the ideological interpretations, a certain 'mythology of Pope Francis' ":

"If I'm not wrong, Sigmund Freud said that in every idealization there is an aggression. Depicting the Pope to be a sort of superman, a type of star, seems offensive to me. The Pope is a man who laughs, cries, sleeps calmly and has friends like everyone. A normal person"

Not everyone sleeps calmly; there is a difference...

Mark Pryor and Chris Coons stab party in the back. Let...

For want of two senate votes the nominee to head the Dept of Justice Civil Rights Division was denied confirmation.

Two of those voting against him were Democrats up for re-election this year.

If it's too late to primary them, they need to go down to defeat in the general election.

Not one dime should be spent, not one door knocked on.

In fact, send the Repugnant a donation. It's for the greater good.