By William K. Wolfrum on Wed, 04/27/2011 - 9:15am | Politics, Media
If President Barack Obama understood conspiracy theories, he wouldn't bother releasing a copy of his long-form birth certificate to placate Birthers. Because there's one thing you have to know about these types of conspiracies - facts just make them crazier and more loyal to the conspiracy.
But Obama has sent out copies of his birth certificate already: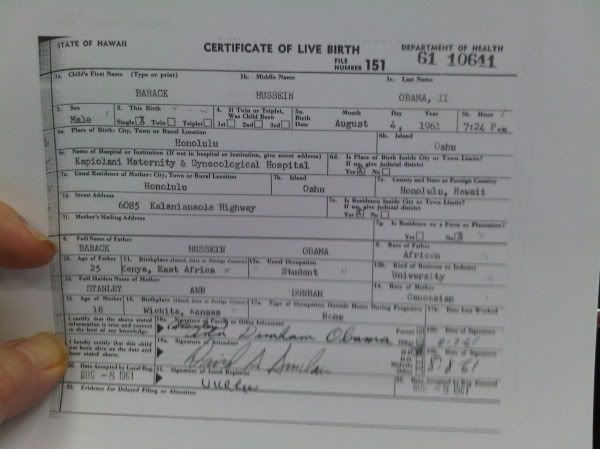 Will this be enough to stop the Birther madness? Of course not. After all, releasing this now is just the sort of thing a communist from Kenya would do.
--WKW
Crossposted at William K. Wolfrum Chronicles