By oldenGoldenDecoy on Fri, 05/19/2017 - 12:28pm |
Bear with me . . .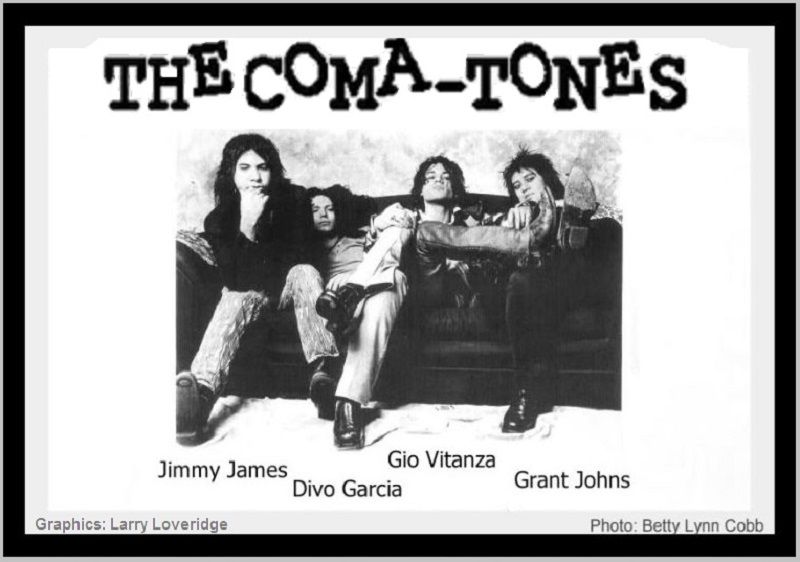 THE COMA-TONES 1991. Gio Vitanza, Divo Garcia, Jimmy (James) Gonzales, Brian Waters, and Grant Johns.
It started for me in '90 at the ripe old age of 45 at the corner of Heartbreak and Lankershim in North Hollywood, California. These cats thought they'd blow this old man's mind so they invited me to a midnight set at the old Gaslamp on Cosmos In Hollywood. To make it short and sweet, they delivered the goods. For nigh on 10 years I drove and roadied these crazies through brimstone and fire, not to mention a February whiteout blizzard during a tour of the Northwest in '91 to Portland and to Seattle to play the club Off Ramp in support of our DIY 12″ vinyl EP "extended-play forty-five."
There, we crossed paths with none other than Chris Cornell. Three months later TEMPLE OF THE DOG was released...
In Memory of Giovanni Vitanza 1967 - 2010 and Grant Johns 1966 - 1996
===========================
TEMPLE OF THE DOG 1991. In Memory of Chris Cornell 1964 – 2017
Jeff Ament Matt Cameron Chris Cornell Stone Gossard Mike McCready Eddie Vedder
It's been a long, long road for this old man...
~OGD~