By oldenGoldenDecoy on Tue, 02/28/2017 - 3:13am |
I just now caught this...
It's over in the News Feed.
Artappraiser: Fascinating and very apropos to everything we members do on this site as well as the current political and social situation in this country. To sum a major point of the article up, which is itself a summary gleaned from several recently published books: Scientists from several disciplines are beginning to think that the more evolved a human is, the less "confirmation bias" they will have in selecting facts and other information.
At the New Yorker:
Why Facts Don't Change Our Minds: New discoveries
about the human mind show the limitations of reason
Now here is a video that I was turned on to by a fellow at TPM/Hive.
At the 38 minute mark is Julia Hahn. Julia is a Steve Bannon Breitbart-writer protégée and now a special assistant to Donald Trump. Heady for a 25 year old. Julia's forté at Breitbart? "immigration writer" ... "whose most recent articles on the site have bent over backward to dishonestly defend the lifelong racism of Trumps Attorney General nominee Jeff Sessions." All that education to write hit-pieces and polishing a turd like Sessions? Oh well...
So with that said, This is found in the description of the You Tube:
Why do people act as they do? Their more critical traditions both begin from the shared premise that human beings are less free than they know, and that this awareness is crucial for their future liberation. But what precisely is the relationship between perspectives that begin with the society and its tendencies and those that begin with the individual and her stymied desires?
It's a wacky world... But I'm just a visitor.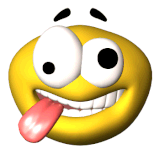 ~OGD~
.