By MrSmith1 on Fri, 06/05/2015 - 3:48pm |

Here's this week's heap of haikus:

I would strain to hit
high notes, she would patiently
get me to relax.
Celebrating a lovely, inspirational woman named Flo Birdwell.  She was my voice teacher when I attended Oklahoma City University from 1968 to 1972.   She is in the headlines this week because two of her former students, are both up for Tony Awards in the same category;  Kelli O'Hara for "King and I" and Kristin Chenowith for "On the Twentieth Century".  Flo Birdwell taught at Oklahoma City University for SIXTY-SEVEN years!!  In fact, she just retired a few years ago.   She is in her 90's now and as feisty and full of optimism, enthusiasm and joy as when I knew her 45 years ago.   I hope this Sunday evening, when one of her students wins, she gets the public acknowledgement that all of us whose lives she has touched, know she so richly deserves.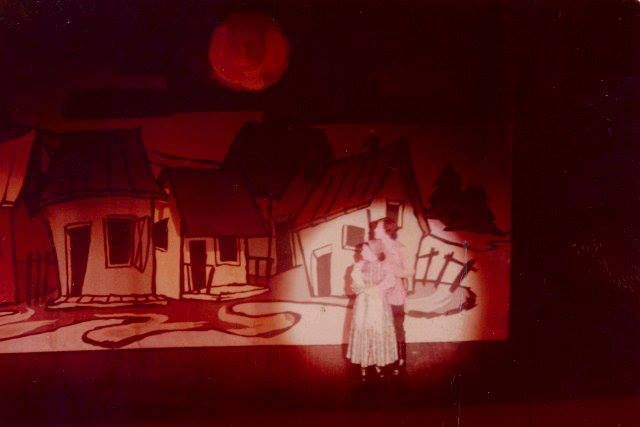 (Me as Fyedka in "Fiddler on the Roof" the same production in which Flo Birdwell played Tevye's wife, Golde ... at Lyric Theater in Oklahoma City a very long time ago.)
 
---

Morning puthery
turns into sunshine and thus,  
mourning puthery.
---
As twilight descends,
bitterness ends and lovers
reach for each other.

---
Don't forget!!  Today
is National Donut Day!
The glazed look's on me.
Alternate 3rd line:  Dunk a sinker now!
Alternate 3rd line#2: Cruller or Sinker?

---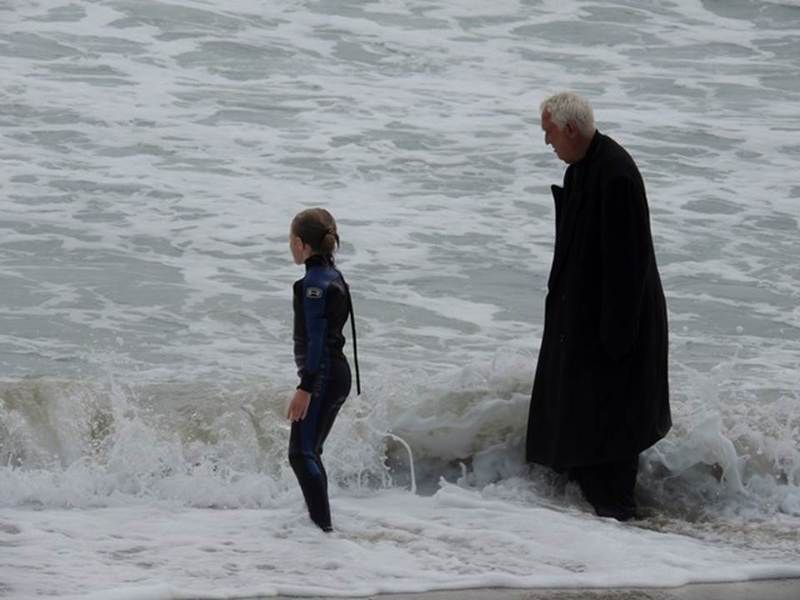 He has to admit;
Sometimes Death hates his job ... and
getting his feet wet.
(Photo courtesy of Kristina Rebelo)

---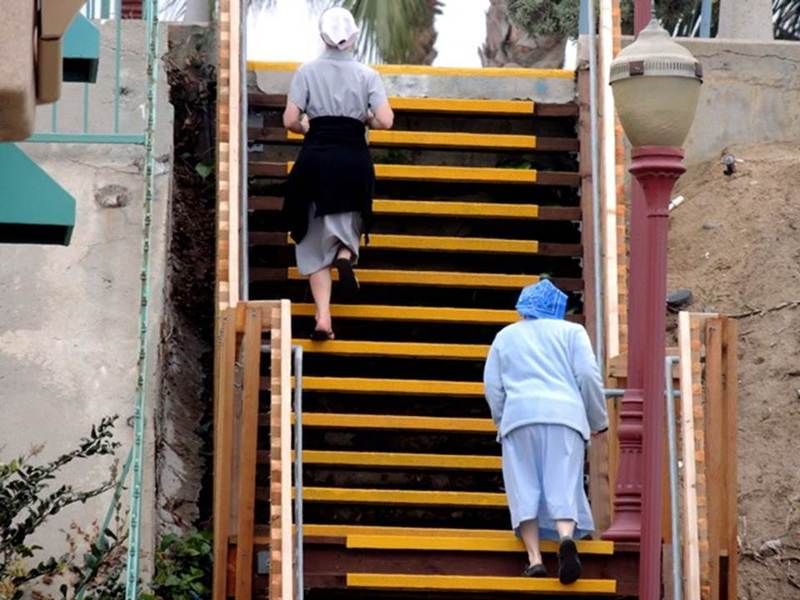 On the TV show,
"Amish Survivor", Ruth dreamt
of escalators.

(Photo courtesy of Kristina Rebelo)
---

Edges of my path
seem frayed, for I've not always
kept within the lines.

---
 
If you syncopate
a fascinatin' rhythm,
will you strike a chord?
 

---
The teacher threw a
book at the sleeping pupil.
Knowledge can hurt you.
---
You can not be lost
you are, for me, my North Star,
shining in the sky.

---

triple haiku:
Whoever said that
suicide is painless was
a damned optimist.
suicide? painless?
dying hurts and that ain't all;
it hurts our loved ones.
I suppose that sounds
trite.  It is.  It is also
true as true can be.
 
---
When one sings sweetly
of agony and mayhem,
Irony prevails.
---
Drawn lines create space ...
it's how we define our world;
establish context.

---

A whispered secret
can not be dislodged or opened
by a thoughtless scream.
---
Twilight is the realm
of newborn hopes and wishes
which must feed on dreams.
 
---
Diplomacy means ...
Consideration masks the
rudeness of Instinct.
---
 I sail into the
darkness.   The sunset leaves me
without any friends.
---
Cold and rainy days
chill me right to the bone, so
I make some hot soup.

---
The intensity
of the setting sun casts long
shadows 'neath the pier.
---
Optimism is
one's willingness to believe
in happy endings.  
---

The writer just smiled;
he'd been told thoughts were fleeting ...
wet ink will soon dry.

---

A new moon will shine
on an old village square, and
young people will dance.

---
Through my telescope,
the moon appears so bright and
nearly within reach.
---
A quintet of haikus:
Under a pale sky,
a man in a hat, sits and
reads his newspaper.
As the daylight ebbs,
the man folds the newspaper,
gets up, and goes home.
In the dark of night,
he lies in bed and ponders
all that he has learned ...
and when he awakes,
he gets up, finds his hat and
grabs his newspaper.
The mind's the engine,
that drives our train of thought. We
must keep feeding it.
---
He hikes his socks up,
she pulls his pants down... In Life,
things will even out.

---

 double haiku:
 
The screen door slams shut.
An angry young man runs to
his car and 'peels out.'
A young girl watches
from the window and prays that
her sadness will end.

---
Through each tortured night,
he tossed and turned in bed, while
dreaming of ex-wives.
---
The train 'clacks' along.
I stare out the window as
lush meadows pass by.
---
Tending your garden,
know that zinnias will thrive
where fuschias wither.

---
She's tilting forward ...
'cuz she's wearing 6 inch heels.
Precarious Chic.

---
There is always hope;
even admitting the worst,
you could still be wrong.
 

---
tanka haiku:
Summer days of youth,
running through fields, resting 'neath
the shade of an oak.
Then riding bikes to the park,
and playing 'ball 'til supper.

---
 

In you, I see me.
Our thoughts are clearly in sync.
That makes me happy.

---
Eating blackberries
on a Summer's afternoon
makes me feel care-free.
--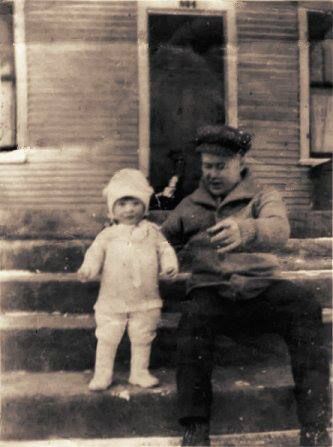 tanka haiku:
It seemed like magic!
Gramps took his hands away, and
Baby was standing!
(The truth was, of course, Gramps was
 holding the back of her coat.)
(From about 1918 or early 1919 - My mom with her beloved step-grandfather, Andrew Tracy)
---
Memorized poems
hide inside our heads and wait ...
to re-inspire.

---
Willows in the wind,
gently swaying back and forth,
like sleepy dancers.
---  
 
 
A sliver of moon,
slicing through the clouds, restless
shadows roam the fields.
 
---


I'm in my own dream.
Running away from unseen fears
then embracing hopes.
****