By MrSmith1 on Fri, 03/11/2016 - 4:13pm |
Here's this place for Politics's weekly heap of haikus:
He is short-fingered
and a Vulgarian ... The
Odious Don Drumpf.

---
Such joy lights Trump's face
when  he sits in the board room
And he says, "you're fired."
---
Drumpf Bible-ku:

Two Corinthians
walk into a leather bar ...
Cite Chapter and Verse.
( Alternate 3rd line:  Gave New Testament. )
---
A corrupt liar
and an egomaniac ...
Oh ... and Narcissist.
---
Trump leads all the polls,
Marco, Ted and Donald prove
that people are strange.



---


 Ring the temple bell,
warning all the villagers
Drumpf is presumptive!



 
---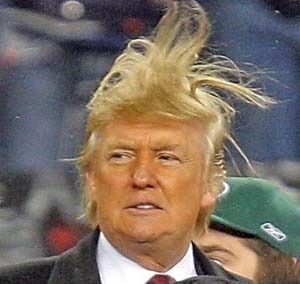 ---
Trump the outsider,
Little Marco, lyin' Ted,
Mexican Standoff.

 

---


Endorsements from the
KKK, can't be be be
a good good good thing

 

---
 

Though Cruz took Texas
Rubio won't take a powder or
Florida either.

 

---
Cruz and Rubio
( plus Kasich ) fight The Donald,
but they've all been Trumped.
 
---
The Lads were blessed with
a genius creative elf ...
Thank you George Martin.
---
Watching the debate
was like watching milk curdle ...
just pray for yogurt.
---
Java Jive, don't keep
me waitin', drip is quicker
than percolatin' ...
Late-Night Java Jive
Take a gulp on the wild side ...
Decadent rebel!
---
Back in the day, you
could easily find a bar
In the East Village.
 

---
I remain in awe
of the lives that have touched mine.
Each brought a lesson.
---
In a storefront church,
a young girl began to sing,
and the angels wept.
---
He was mesmerized
by her height, her beauty and
how sweetly she laughed.
---
Will you ever wake?
Or will you dream forever?
Will you ever know?
—
Pairs of well-worn shoes
indicate unsatisfied
curiosity.
—
Quintessential Blues;
I got my mojo workin',
Just don't work on you."
(Who knew Muddy Waters wrote haiku?)

---
Bright sunshine, warm temps,
On Amsterdam Avenue,
Swerving skateboarders.
---

If you find yourself,
Whistling in a dark alley,
Pick a scary tune.

---
Waiting patiently
for the next train to New York,
I read the paper.
---

Up hills and down dales,
I expand my horizons ...
aided by sore feet.

---
A wink to Winter,
a nod to the coming Spring.
I plan my garden.

---

haiku quintet:
Dozens of people,
walked right past something wondrous
and did not notice.
A bird, with a large
square 'bread crumb' in its beak,
ignored us all, and
kept pecking at the
chip, then picking it up and,
dropping it to break it.
I watched as it kept
trying ... Determination
was not rewarded.
And then, it flew off,
plastic square still in its beak,
Hungry and stubborn.

---
 The sun was stymied,
but blue skies infused the clouds,
a dark hope prevailed.

---
 In my solitude,
I can reach inside my self
and draw out my thoughts.
 
 

---
 
 
 
 
Humor is a salve
that can heal many wounds and
lift up hearts and souls.

---

 Don't look down on the
simple joys; they allow us
to keep looking up.
 
 
---
Cynicism is
easy, Optimism hard.
The sky remains blue.
---
Quiet young ladies
sit in Starbucks and "like" their
own Facebook comments.
 
****