By MrSmith1 on Fri, 01/08/2016 - 5:13pm |

Here's this week's heap of haikus:

New Years Resolution-ku:
Here's to hoping that
the treadmill we're on, does not
go any faster.
---
Diner-ku:
Short stack of pancakes,
coffee on the side ... Eat. Drink.
Pay my tab and go.
---

Fitful nights will end.
Sleep will overtake sadness.
Things will be alright.

---
As the old year waned,
new years waited for its cue.
I paced nervously.
---
A wooden bucket
with its bottom rotted out,
should be redefined.
---
Careless flirtations,
imprudent actions cause pain.
But love will survive.
---
A glorious day
seeps through my window shades, and
makes my fears retreat.
---
Because humans don't
have reset buttons … That's why
we needed "New Years."
---
Start over once more.
You have not failed, you've earned the
opportunity.
---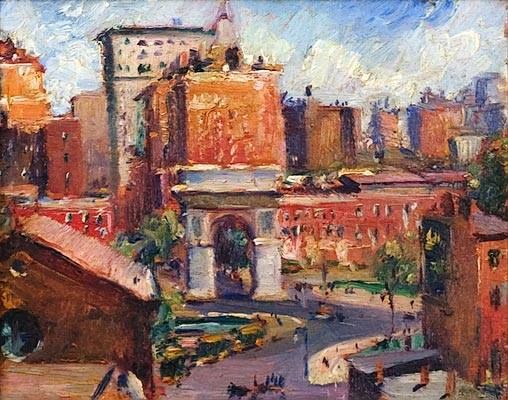 Longing for my wife;
We met in Washington Square
She left in a cab.
Max Kuehne, Washington Square, 1913

---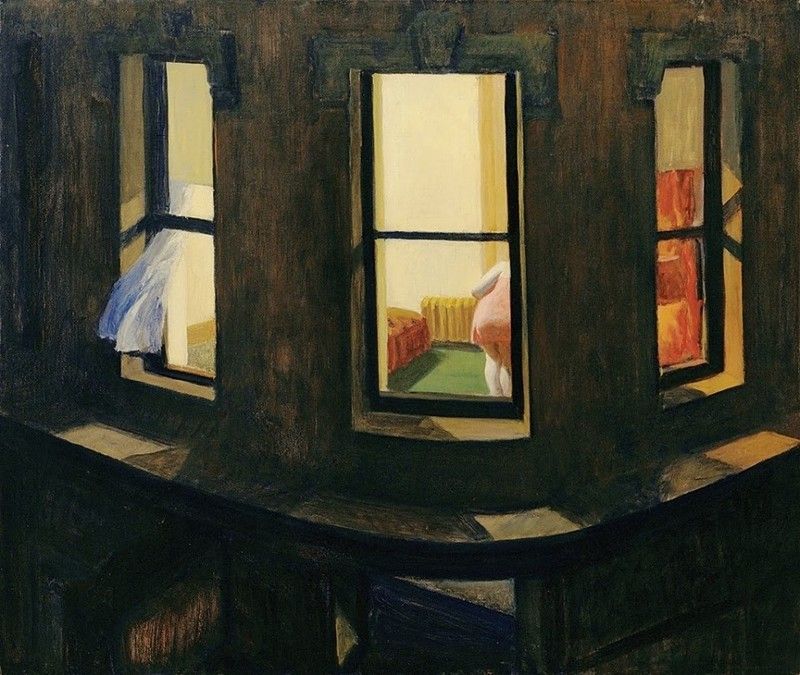 Never bend over
near an open window or
it'll be curtains.
Edward Hopper, Night Windows, 1928
---

tanka haiku:
I went for a walk.
The dog came with me, but then,
he saw a rabbit.
Off he flew through snowy fields,
chasing the hare.  I walked home.
Vincent Van Gogh, Landscape with Snow, 1888

---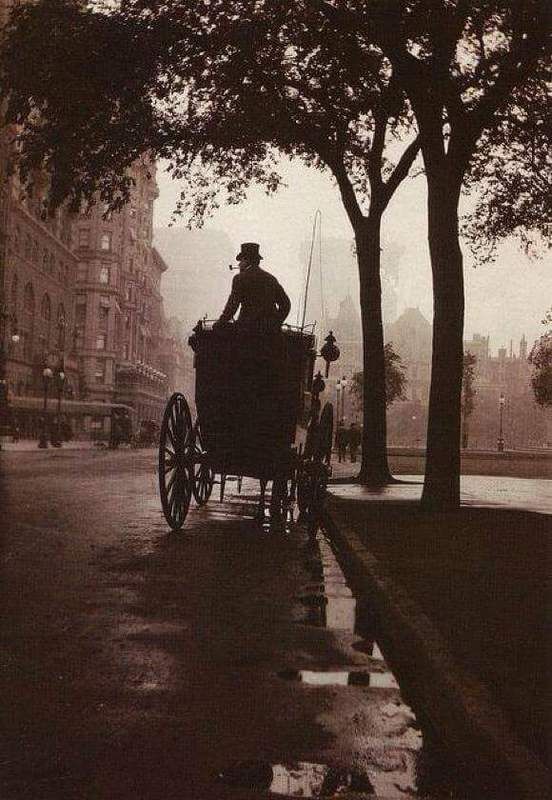 tanka haiku:
A carriage driver
smokes his pipe while waiting
for another fare.
   The rain had stopped, but there was
   still quite a chill in the air.
( Central Park. New York, 1900 )
---

Next week is my sister's birthday.  She will be 69.  Here she is sitting in a wagon our father made for her.
----
I have quit my quilt
now I yank at my blanket
to keep myself warm.
---
Betwixt or between,
besotted or bewildered,
belittled? Just be.

---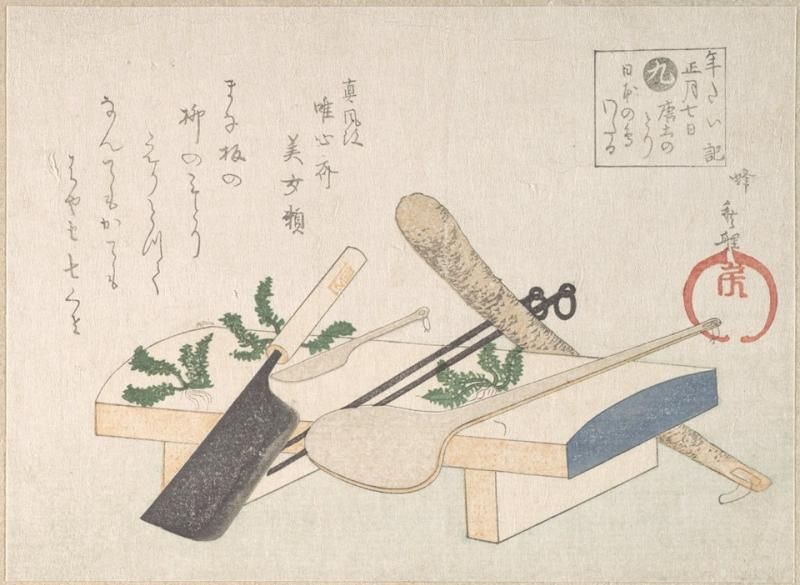 On the Seventh day
of January, we will
have eaten our herbs.
---
The still of the night
in the dreams I am having,
there is always you.

---

A small bird swoops down,
then hops along the sidewalk,
pecking at litter.
---
Huge calamities!,
Sinister catastrophes!,
It's hyperbole!

---
The doctor's office;
where sick folks get together
to read magazines.

---

Fog on the shore road.
A man on a bicycle
lost in more than thought.
---
Sweep the pine needles
Take the cards from the mantle
Cleaning up Christmas.
---

As the chaos fades,
I pause to think hard about
where to go from here.

---
He sat in his room
and played a lonely waltz on
his concertina.

--
-

I love old photos
within their frames, so many
stories still reside.

---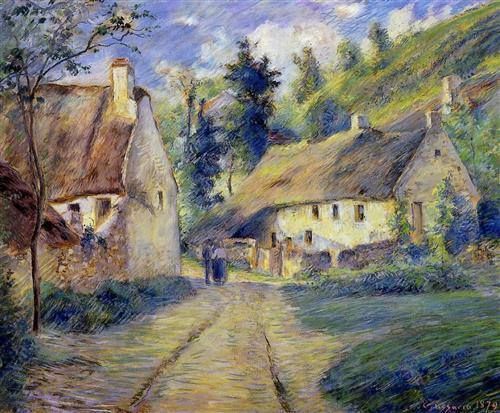 tanka haiku:
A curve in the road
the shadow of her house loomed
over the lovers
   who paused on their way home to
   express their intimacy.
"Cottages at Auvers, near Pontoise,"   by Camille Pissarro

---

A cold wind will blow
o'er any innovation
'til it catches fire.
---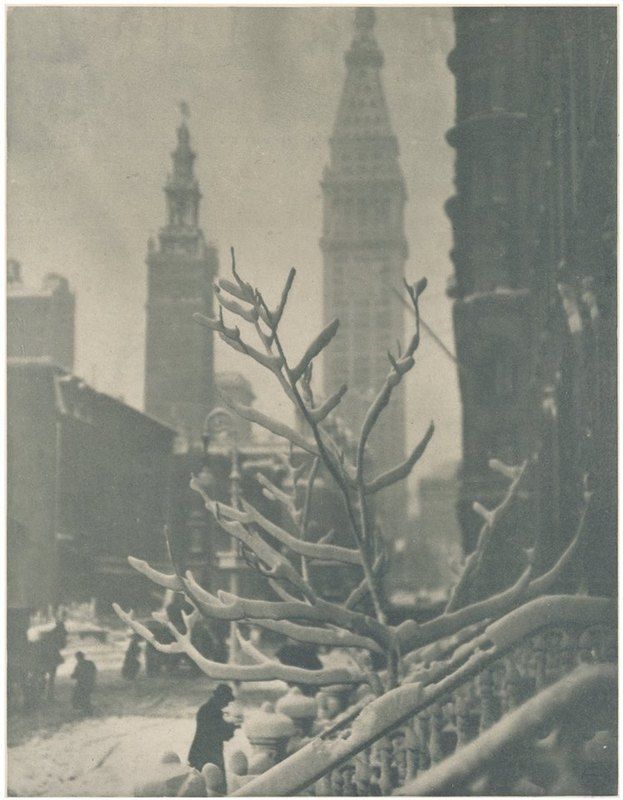 Juxtaposition
is still an important part
of composition.

Alfred Stieglitz (American, 1864–1946) | Two Towers - New York | 1911
---
On a cold, clear morn,
a church in the distance is
framed by the bare trees.
---
I yearn for Spring, when
lilacs in the front yard bloom
and eager hearts melt.

---
With each sun rise,
the dramas of Life resume
and we step onstage.
---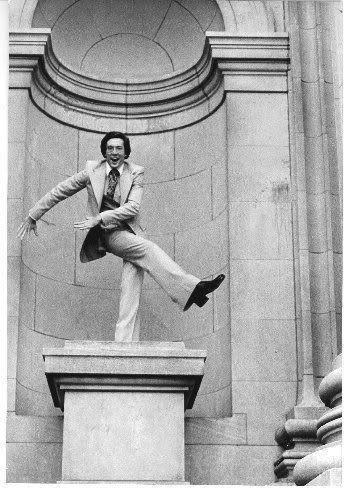 Impetuous youth,
you never fail to make your
older self look bad.
(a disgustingly youthful MrSmith1 posing outside the Metropolitan Museum circa 1976.)
---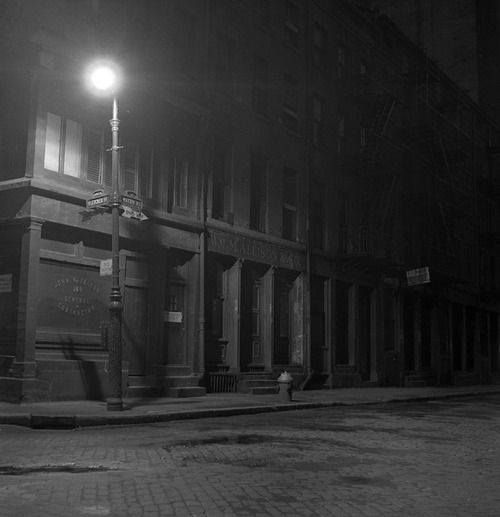 In this lonely place,
the shadows offer solace
to wretched refuse.

---
The radiator
sputters back to life ... There is
frost on the window

---
Over-heard-ku:

"Hand me my tickets."
"Don't you play the lottery?"
"I have not won ... yet."

Here's hoping tomorrow night. ;-)
---

Willows will whisper
dogwoods have to bark, but the
mums ... must say nothing.
---
A nurse hovers o'er
an unresponsive patient.
Can she let him go?
---

His mind would wander,
but it knew not to stray far
from the neighborhood.
---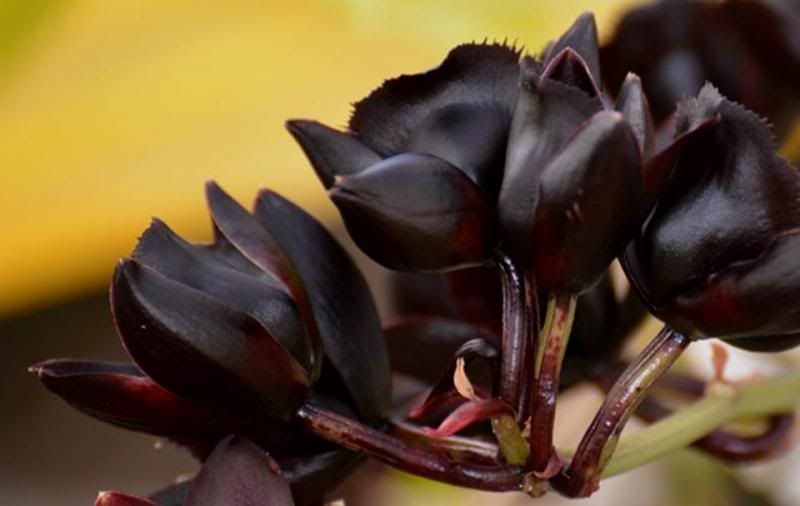 tanka haiku:
They say black orchids
are mysterious, and a
harbinger of death.
But orchid comes from the Greek
word for testicle ... So nu?
 
(This is an old one, but it still makes me smile.)

Thanks to Kristina Rebelo for the use of her photograph

---

What you are drawn to,
has within it, the lesson
that you need to learn.

---
 

Dimly lit streetlamps
dot a snowy path that winds
through Riverside Park.

---
 

Winter joggers in
spandex tights and mittens, run
or freeze their assets.
 
---
 
Riding Metro North
Snowy landscapes flying past,
I mull the future.
 
****