By MrSmith1 on Fri, 04/15/2016 - 6:14pm |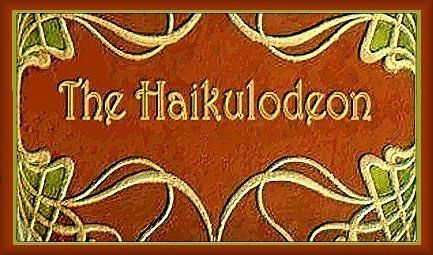 Here's this week's heap of haikus:
Bring your broken-ness
to the altar of repairs ...
Hallelujah, fixed.
---
On-this-day-ku:

When Titanic sank ...
Young Leo DiCaprio's
heart did not go on.
( April 15, 1912 - Down goes Titanic ...)
---
We fight our demons
as if they have some meaning
to anyone else.
"Demons" by Imagine Dragons - lead singer - Dan Reynolds  (FYI - a fellow Spondy)
---

We seldom notice
the slow erosion of Life.
We're focused elsewhere.

---
My spirit will not
be crushed at your insistence
I will persevere

---
The writer just smiled;
he'd heard thoughts were fleeting, but
wet ink would soon dry.
 
---

A doormat thrown in
the trash has obviously
worn out its welcome.

---

They say that I am
hopelessly optimistic ...
I just hope they're right.

---
 Double Diner-ku:
 

Eggs over easy
bacon, toast and home fries; on
some mis-matched china.
Men in overalls
listen to the farm report
an' talk 'bout football.
 

---
 
 

Echoes of sunrise,
fade from the bluing sky; the
moon goes back to sleep.
 
 
---

Through each tortured night,
he tossed and turned in bed, then
dreamt of his ex-wives.
---

The train 'clacks' along.
I stare out the window as
lush meadows rush by.
---
Tending your garden,
know that zinnias will thrive
where fuschias wither.

---

She's tilting forward ...
(She is wearing 6 inch heels!)
Precarious Chic.
---
Turn-of-the-century-ku:
Crank the Victrola,
clear away the rugs and give
the maid the night off!
---
An eager puppy,
wags his tail, strains his leash and
makes many new friends!
 
---

Memorized poems
hide inside our heads, waiting
to re-inspire.
---
Her world's no larger
than the width of her bed and
the depth of her dreams.
 
---

Waiting by the door,
a shy young girl fidgets with
a yellow wrist-band.
 
---

Japanese maples
rustle noiselessly outside
while her mother sleeps.
---
tanka haiku:
Summer days of youth,
running through fields, resting 'neath
the shade of an oak.
Then riding bikes to the park,
and playing 'ball 'til supper.
 
---

The pre-war building
stood in stark contrast to the
post-war skyscrapers.
 

---
 

Those being drenched may
not always feel as if they
are blessed by the storm.
 

---

A wastebasket filled
with crumpled papers marks a
young writer's progress.
 
---
Who have you steadied?
Whose heart have you opened?  Whose
dreams have you unleashed?
 

---

In musty attics,
boxes of old photographs
stuffed with memories
 
---
If you have a job
with no time parameters,
you must be shiftless.
 

---
Like sails on schooners,
the bed sheets billowed, while pinned
to mother's clothesline.
 

---

Half opened window …
A world on each side … Do you
look in or stare out?
 

---

Optimism is
one's willingness to believe
in happy endings.  

---
On Avenue A,
scores of scrawny skateboarders,
dodge hippies on bikes.

---
Ev'ry Flea Market
has old folks who'll wrestle you
for Fiestaware.
---
The more I focus
on subtle details, the more
I'm drawn into Life.
---
A downtown cafe …
lovers cuddle in a booth,
sharing fajitas.
 
---
 

To remember love
is to journey through the soul
and restore the heart.
 
---
 

A tall glass of juice,
is no substitute for a
big mug of coffee.
 
 
---
tanka haiku:
From the cab of his
pickup, he could see the smoke
rise from the chimney.
But it was nearly sunrise,
and he can't wait for breakfast.

---
 I sail into the
darkness.  The sunset leaves me
without any friends.

(Photo courtesy Kristina Rebelo)
---
double haiku:
The screen door slams shut.
An angry young man runs to
his car and 'peels out.'
She watches from the window
and prays that her sadness ends.

 
****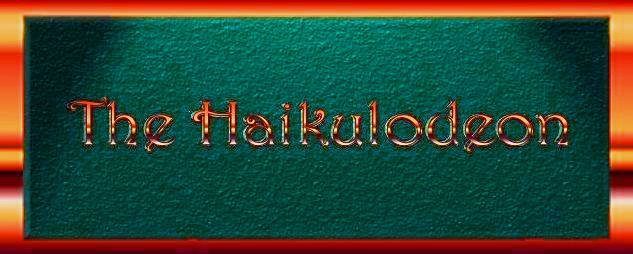 More Later.