By Aunt Sam on Sun, 09/02/2012 - 12:42pm |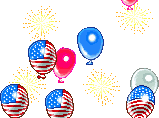 What do you want to see and hear at the DNC convention? What do you believe needs to be done this week that will 'move' voters to be proactive in their support for the Obama/Biden ballot (and hopefully welcome a few more into the fold)?
I want, and think there needs to be, a positive presentation without the lies, vitriol and harping that was served up as the main entrée at the GOP's 'roast'.
Since none of the principal's called any of us for advice (because I'm sure if they did you would have blogged about it), here's our opportunity to give them the benefit of our vast, and no doubt valuable, finely honed wisdom. 
Personally, I would like to see:
 A screen showing the GOP lies one by one, with a factual rebuttal for each.  Perhaps a brief tutorial on truth v. lies. 
Each speaker takes a topic (education, economy, voting rights/laws, etc.) and makes a brief statement about the vision and plans for the future.
No personal attacks, more of how we are different/better, more positive than 'them'.
President Obama to inspire with specifics about how our future will be better if this administration is retained.
A strong presentation about how we need to value the benefits of all people's contributions without the fear that acceptance, regardless of race, creed, religion, et al. will weaken us, when the truth is it will only make us stronger.
Women coming together to give voice and clarification to the importance of women protecting their individual and common rights and wellbeing.
 A strong showing of support for our military, outlining future plans that will provide better care for them and their family's wellbeing both during and after their service.  (A rousing, musical medley with members from all military – Navy, Army, Air Force, Marines and all others…..)
Well, I could go on and on, but now it's your turn.