By William K. Wolfrum on Mon, 10/04/2010 - 9:53am | Sports, Arts & Entertainment, Humor & Satire, World Affairs, Media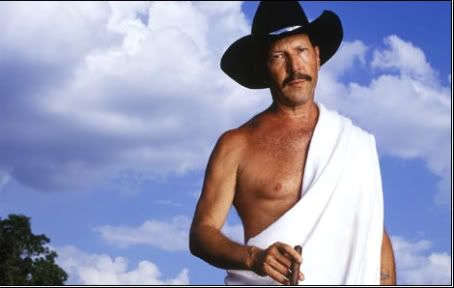 I feel a little Kinky.
News/Politics
Travel Alert for Europe!: Screw it, I'm going anyway.
Pakistan: Death.
America's Elite Media: Broder and Woodward Still on Lecture Circuit.
Brazil Elections: Brazil doesn't get its first female President and Lula doesn't see his successor win. Just yet. President Dilma is one vote away still. Also: Guess who got the most senate votes in all of Brazil? An illiterate clown, you say? Ok, you're right.
Kinky Stuff: America – at least we're getting kinkier.
Rahm Gone: Rahm Emanuel was born in Kenya!
SCOTUS: The New Supreme Court is here! The New Supreme Court is Here!
Sports/Entertainment
Kissing Suzy Kolber: Don't sweat it Tom Brady. "European standards of public behavior are different than ours."
NFL: Donovan McNabb wins in Philly; Jaguars kick the Colts, Ravens out-tough Steelers; See all scores.
End Times: Lady Gaga and Yoko Ono performing live. These truly are the end of times we are living in.
Blogs
Mother Jones: Howard Dean's Farewell to Rahm.
Barth: Winter.
Skippy: Cold-hearted Incompetence.
Gary Weiss: Useless Auditors and a Persecuted Blogger.
It's Monday
Let's Play.

–WKW
Crossposted at William K. Wolfrum Chronicles