By MrSmith1 on Fri, 12/02/2016 - 4:58pm |

Here's this week's heap of haikus:

And so it begins;
the cold month that ends each year.
Be mild, December.

---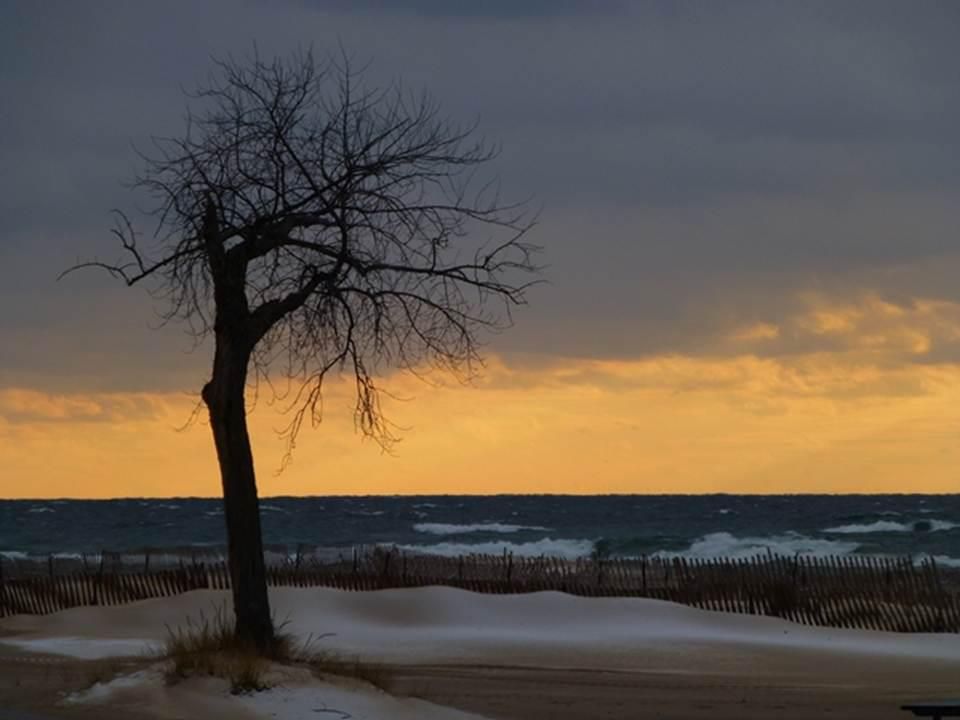 Silhouetted sunsets;
barren trees plead for fruit on
snowy coastal dunes.
(Photo courtesy of Kristina Rebelo.)
---
What do small boys think
when they play at being men?
"Hope mom made my lunch ..."
---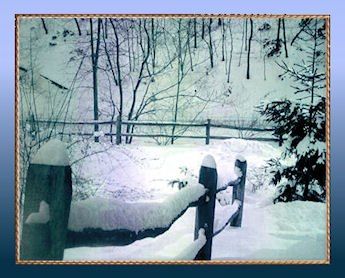 The snow on the fence,
looks like the mashed potatoes
on my dinner plate.
---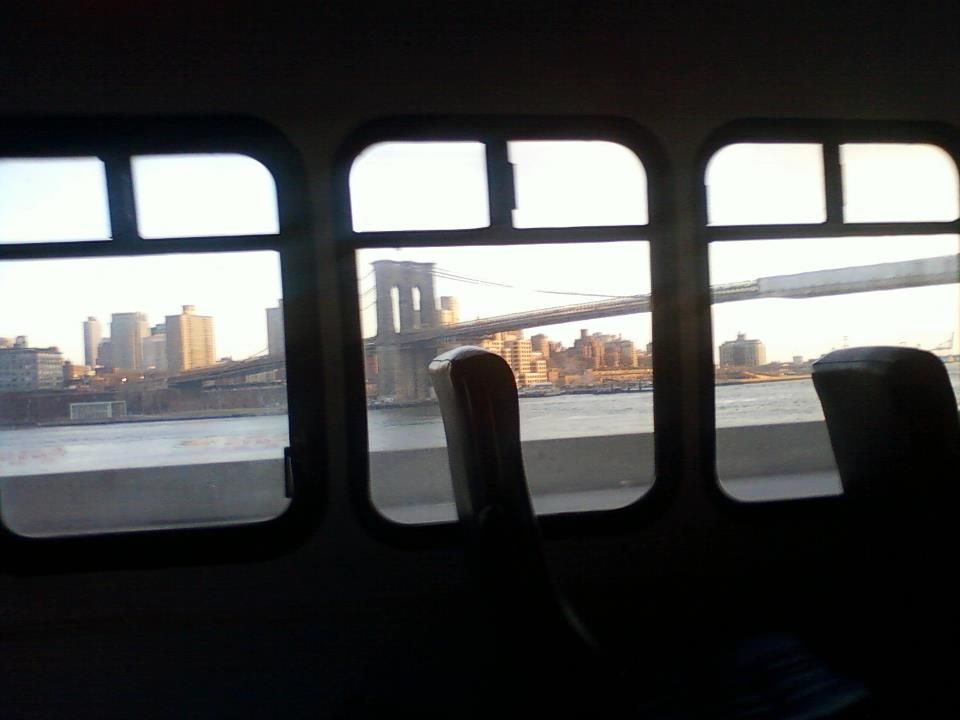 Triptych Access-a-Ride #1 - Brooklyn Bridge
The world passes by.
I look out my window and
imagine stories.

---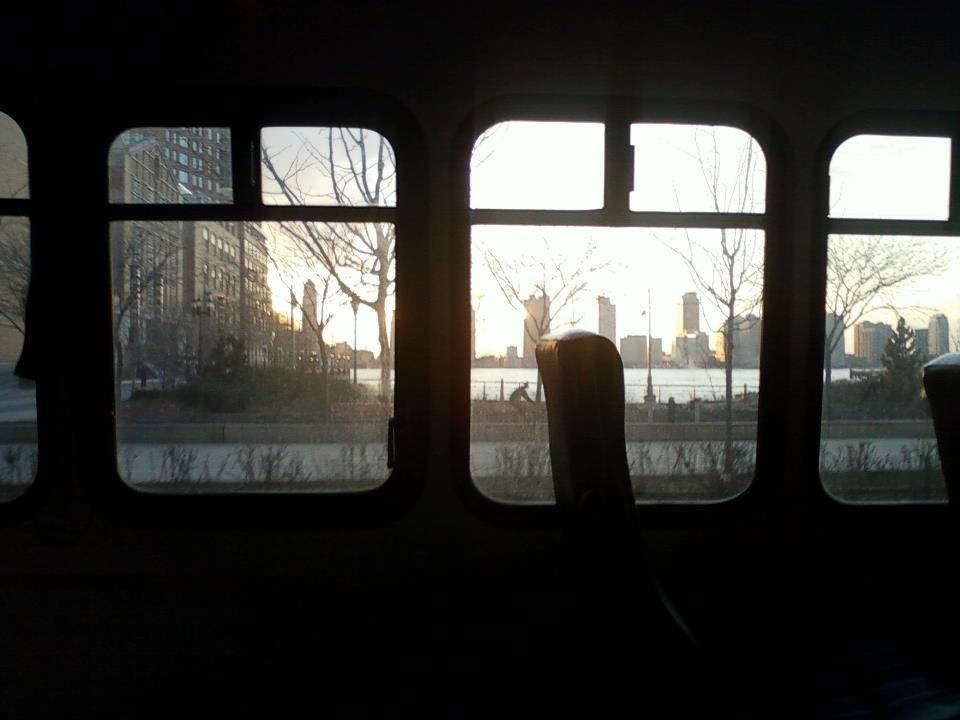 Triptych Access-a-Ride #2 - Lower West Side Manhattan
I so look forward
to viewing each sunset from
the West Side Highway
---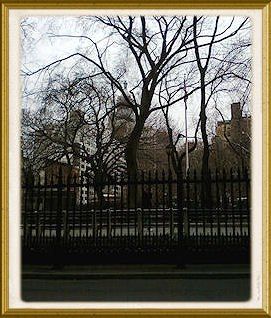 Almost unnoticed
amidst the tangled branches;
a limp 'Old Glory'.

---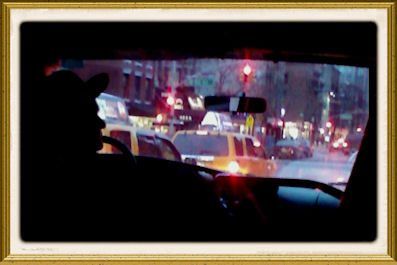 What we wouldn't give
to know what lies ahead; To
see the big picture.

---
A rainy eve'ning
riding up First Avenue;
the U.N. floats by.
---
Shadows of the trees
play upon the outer walls
pretending they're fierce.
( Corfu Lights and Shadows (1909)  by John Singer Sargent )
---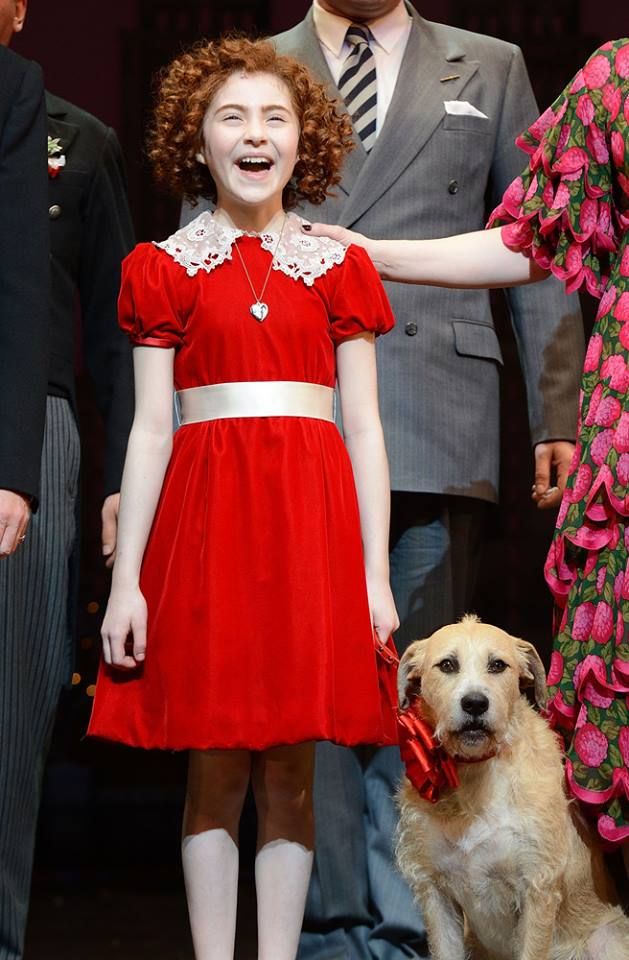 Here's my guess as to
what poor Sandy's thinking; "Help!
I'm in 'Groundhog Day!'"

---

 I dream of sane things,
Wake and deal with illusions.
Something is mixed up.
---
Little matchstick doll
kept in a child's pocket
may yet light things up.
---
Boy Scouts camping out,
Lovers caught in passion's throes,
Neither needs matches.

---

Brick through my window,
a cat on a hot tin roof,
Life in Tennessee.

---

No one at the door,
alone for the holidays
lots of left-overs.
---
Do not turn that knob,
or fiddle with the settings,
I LIKE it this way!
---
Though I meander
through lush fields and forests, I
will find my way home.

---

A dagger as sharp
as a lover's rebuke has
not, as yet, been made.
---
 
Wishing for Santa.
Feeling disappointed ... again.
Wishing for Santa.

---
On a cold, clear morn,
a church in the distance is
framed by the bare trees.
---
Happiness is not
a station you arrive at,
it's the train you're on.
---

Winter reminder-ku:
Though snow has fallen,
remember, it has fallen
but it can't get up.

---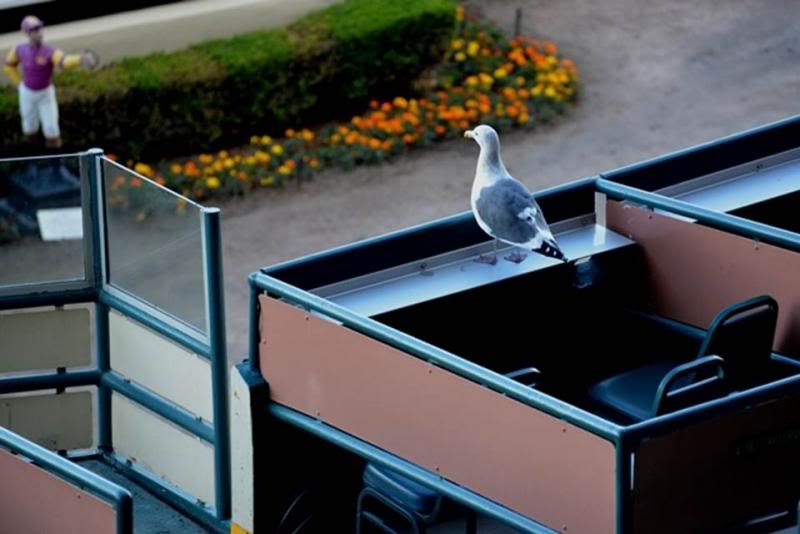 What-the-bird-at-the-racetrack-is-thinking-ku:
The two legged things
sit on the four legged things
then run in circles?!
(Photo courtesy of Kristina Rebelo)
---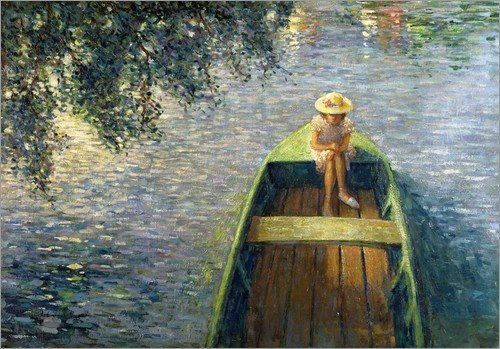 Quietly, she drifts
wasting Summer afternoons
waiting and hoping
"Ostende" by British landscape painter J.M.W. Turner (1844)
---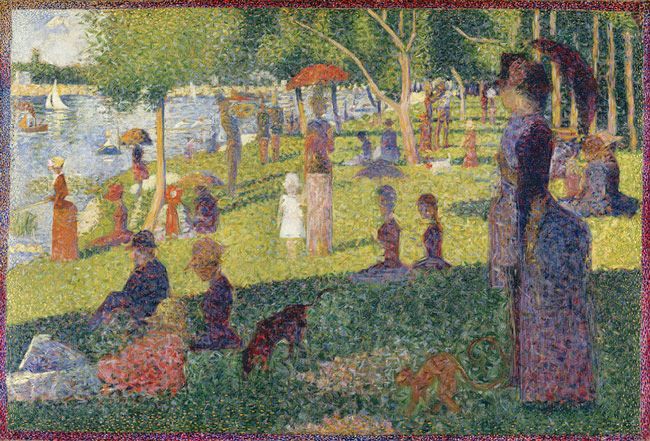 Finishing the hat, 
George spent Sunday in the park
making out with Dot.
Happy would-have-been Birthday to artist George Seurat, born today in 1859.

---
Xmas Swing - One of my musical faves ... Duke Ellington's version of The Nutcracker Suite.  This is just the overture ... You can find each cut of this album posted separately on Youtube ... it's well worth the listen.
---
And finally ... Of all the lines I have ever written, it seems to me that the one that is the most often repeated is one that I came up with many years ago for the SAA: "AS is more common than Multiple Sclerosis (MS), Cystic Fibrosis (CF) and Lou Gehrig's disease (ALS) combined ... " I've seen that line used in videos and in publicity material and all over social media when people try to explain AS and how it's not really a rare disease at all.   Here's a new video that the SAA just released that includes the line.  
****