By William K. Wolfrum on Thu, 07/01/2010 - 8:50am | Politics, Sports, Humor & Satire, World Affairs

The Plan to ignore the BP Oil Disaster until it went away hasn't worked out.
New
Earnings Going Down: Supply and demand, baby.
British Petroleum is No. 1: They had no plan and didn't work together as a team, but this rag-tag group has spilled more oil than anyone else.
Obama mean to Republicans: This will never stand.
Sports
Federer Loses: Federer's loss at Wimbledon yesterday was the only actual sporting match that mattered. Everything else was LeBron James rumors (Atlanta Hawks*). Even the World Cup is mostly just squawking
Headline of the Day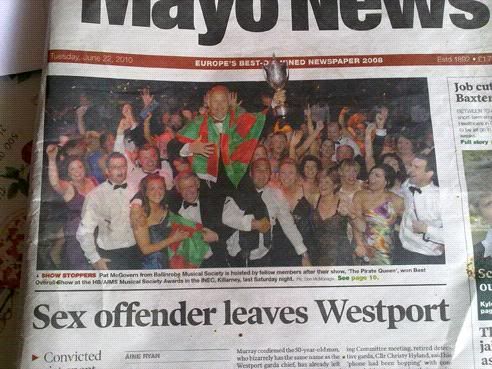 Dvorak will explain.
Blogs
Alan Colmes' Liberaland: Take a look at Alan Colmes' new Liberaland site design. Tell him what you think and ask him how he will be using the prodigious talent of contributor William K. Wolfrum. If you like.
Rising Hegemon: The banned words of 2011.
The Atlantic: An Elena Kagan Sex Tape? Could this blog's favorite villain be back to his old tricks?
* No idea. None at all. (Pacers)
--WKW
Crossposted at William K. Wolfrum Chronicles