By William K. Wolfrum on Thu, 05/19/2011 - 9:28am | Potpourri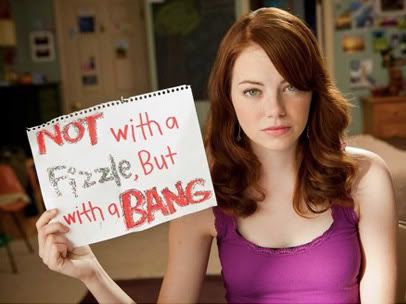 You only have a couple days left. Make them count.
News
Meh: Screw it, the Rapture is coming. The Rapture Index is at 182, for God's sake!
Personal Note
I'll be assembling the links at Mike's Blog Round-Up at Crooks and Liars starting the week of May 22. Even if there's a Rapture, it's not like it would lose all that many readers, anyway.
Blogs
Mock, Paper, Scissors: Let Newt get this all straight, ok?
Fifteen Minute Philosophers: Let's get Cartesian.
The Daily Beast: Dominique Strauss-Kahn resigned as the head of the International Monetary Fund.
Atrios: Bill Keller's Internet was called an intern.
Wayback Machine
Hell, the Rapture Came and went three weeks ago.
Finally
Think of the Rapture as a good thing. The herd does need whittled down some.
–WKW
Crossposted at William K. Wolfrum Chronicles