By MrSmith1 on Fri, 09/23/2016 - 6:16pm |


Here's this week's heap of haikus:

In that 'long ago',
all of us are ever young ...
never more alive.

---

First, you find a place
to rest your weary soul, then
applaud your journey.

---

There is happiness
and when there's happiness, it's
undeniable.

---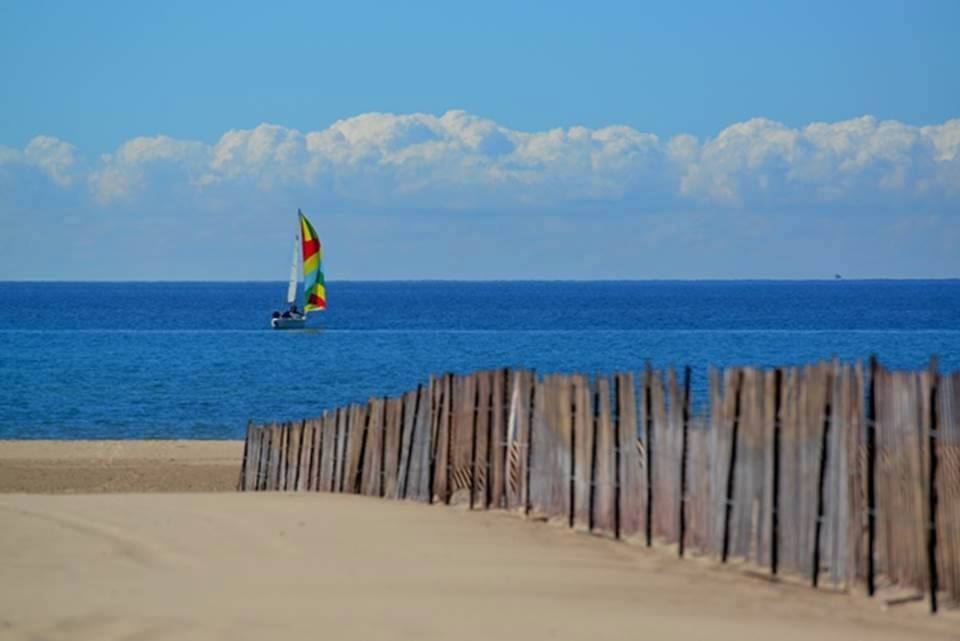 Autumn at the beach;
looks like a picture postcard.
Vibrant hues, cool temps.
(Photo courtesy Kristina Rebelo)
---
When uncertain, he
will look to you for guidance.
Offer steady hands.
(Photo courtesy Kristina Rebelo)
---
Ah, the autumn leaves,
that drift gently to the ground,
blanketing the lawn.

---
Pillow fights online ...
debating philosophy ...
both get you nowhere

---
Silhouettes of trees
turn my river view into
a jigsaw puzzle.

---

A quartet of haikus:
After all these years,
I still haunt the lost and found,
looking for my life.
I still ride the train,
in hope the next station will
be where I get off.
I cross bridges knowing
I can not wash away all
the sins of my life.
I am stuck in time
living out a meager life
extracting fool's gold.

---

Walking the shoreline,
the fog envelopes me and
the ocean inspires.
---

Delicate flowers,
Battered by the wind and rain,
Petals on the ground.
---
Do you fight the wind?
Do you swim against the tide?
Worlds turn, why won't you?
---
The leaves drifting down,
Make a carpet on the lawn,
For kids to romp through.
---

Sad when Summer ends,
and the school year starts anew ...
said no mom ever.

---

Mother Nature sends
an eviction notice and
the foliage leaves.
---

Regrets at sunset,
never fully wipe away,
the sins of the day.
---

---
When you are taken
out of your routine; rethink,
resolve, then re-set.

---

Geisha on a bridge,
watches the swans, then hurries
off to serve the tea.
 
 
---
 

Toy soldiers remain
lying in the lawn; battle
called due to bedtime.
 
 
---
There's a twilight time
between dusk and eve'ning that
nurtures reflection.
 
 
---

tanka haiku:
Perusing the hall,
he picked out a girl and tried
to make eye contact.
 
  At first, she acted shy ... then,
  she slowly ... drew him to her.

---
To live without love
is to whisper to angels
and yet, be ignored.

---
Some people say that
Naked Gondoliers are what
made Venetians blind.
---

An incoming tide,
coral clouds at sunrise ... all
of our Hopes reborn.
---

 
A doormat thrown in
the trashcan has probably
worn out its welcome.

---

They say that I am
hopelessly optimistic ...
I just hope they're right.

---

The lush foliage
of autumn, clings to trees like
those dots of Seurat's
.

---

Bleeding hearts mixed with
bloody ignorance will soon
need a transfusion.
---
 tanka haiku:

 
From the cab of his
pickup, he could see grey smoke
rise from the chimney.
It was nearly sunrise and
he could not wait for coffee.
---
We drove through the night
to see the fall foliage
mirrored in the lake.
---
a lonely road weaves
through a dark forest. My soul
tries not to linger.

---

If the sky is blue,
and the grass always greener,
more books should be read.
---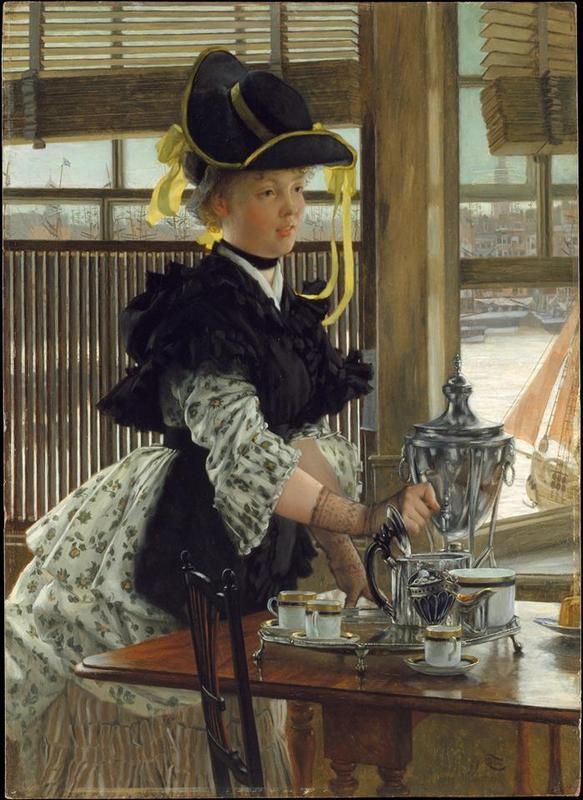 Won't you have some tea?
I'll sit here eating biscuits
watching boats pass by.
James Tissot (French, 1836–1902) | Tea | 1872
---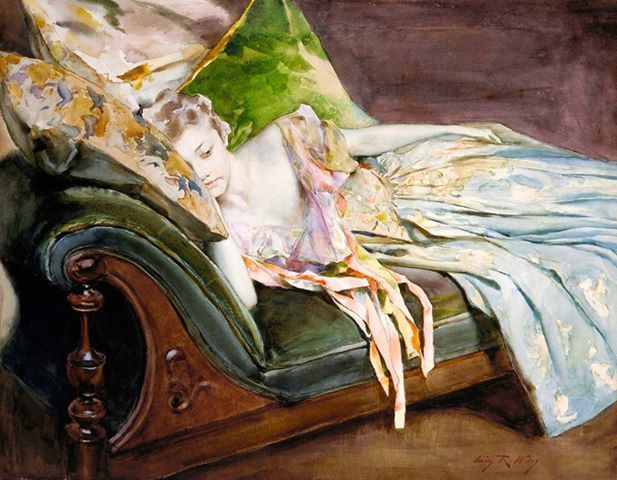 Collapsed in a heap,
and yet ... she watches closely
as suitors stalk her.
"The Green Cushion" ca.1895 by Irving Ramsey Wiles (1861-1948)
---
His trousers are gone ...
her dress hangs from a flagpole ...
That was some party.

---

---

Do you wonder why
all day long, you walk on air?
My friend, you're in Love.

****