By William K. Wolfrum on Wed, 10/13/2010 - 6:32am | Health, Media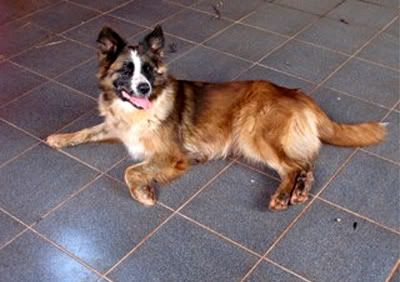 Always a woman to me.
Wolfrum's Word
Part of having a recurring blog called "William K. Wolfrum's Morning" means that some mornings William K. Wolfrum will be busier than normal. This is one of those mornings, as I'll be taking in my 7-year-old Australian Shepherd, Duchess will be undergoing a mastectomy today as a preventative measure against breast cancer.
While this promises to be a long day for Duchess, she will soon recover and will be home tonight. Such is often not the case for humans with breast cancer. So, in lieu of today's morning, let me give some props to the fine ladies at Boobie Wednesday (NSFW), who have turned Twitter into a giant boobacopia every Hump Day to help inform people about Breast Cancer.
From the Boobie Wednesday Web Site:
3 Very busy women that have set out to raise breast cancer awareness. We Use Wednesdays on Twitter, Facebook, and Myspace to remind men and women to self exam. Viva la Boobie Wednesday.. Dont be scared, be self aware and self exam monthly. #boobiewed #earlydetection #kickcancer
These ladies are definitely not scared, and – along with a growing list of followers – have made Wednesday a day of cleavage and information in their efforts to to encourage early breast cancer detection. You can follow them on Twitter at @BoobieWed.
October is National Breasts Cancer Awareness Month. a big thank you to the ladies at Boobie Wednesday for going above and beyond in doing their part.
Now, leave some links and comments below and we'll get this hump day started.
–WKW
Crossposted at William K. Wolfrum Chronicles