By William K. Wolfrum on Mon, 11/29/2010 - 9:14am | Politics, Sports, Humor & Satire, World Affairs, Media
We must stop all leaks.
News/Politics
WikiLeaked: Look at it this way - it's not like being in the dark on a lot of these things was helping us out at all.
Korean War II: A little Korean War helps the medicine go down.
Iran: Death.
Afghanistan: Death.
Haiti: Election fraud.
DADT: The final push begins to rid U.S. of blatantly discriminatory rule.
Sports/Entertainment
Chicago Bears: Death.
NFL: Steelers, Chargers collect wins. All scores here.
Keeping it Quiet: Alicia Keys, Lady Gaga, Justin Timberlake, Usher and others set to go offline to fight AIDS.
Blogs
Richard Klass: How the GOP is planning to defeat Obama.
Brilliant at Breakfast: Abstinence not helping matters in Alaska.
NCD: Has Iran accomplished its goals in Iraq?
Ted Rall: 'US Zombie Empire: Re-distributed bailout would mean $350,000 per American' (Video).
Finally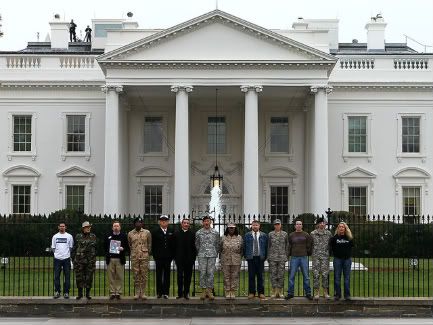 Keep the fight alive.
--WKW
Crossposted at William K. Wolfrum Chronicles