By MrSmith1 on Fri, 06/19/2015 - 5:42pm |

Here's this week's heap of haikus: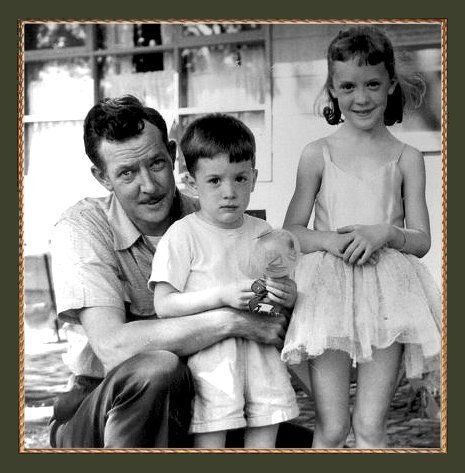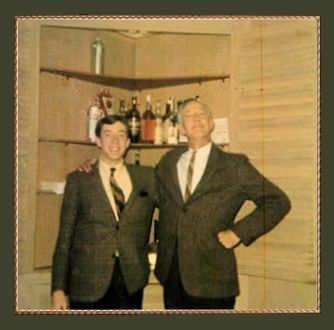 double haiku:
Sunday's Father's Day.
I wish I could celebrate,
instead of just mourn.

My dad left too soon
and yet ...after all these years,
I still feel his love.
Photo#1: My dad, me and my sister circa 1954. 
Photo#2: Me and my dad circa 1963.
---
Purgatory; a
place for the not good enough
and the not so bad.
---
 In hospitals, I've
noticed, the better you feel, 
the more you're ignored.
---
When our jobs are done
and our lessons all are learned,
we're meant to move on.
---
The toll of lives lost,
will always make us sad, as
we but guess their fate.
---
---

Before a pinkish-
purple sky, an old tree asks
for it's lover's hand.
(I've misplaced the photo that goes with this one.  I will find it and post it later. )
 
---
Chasing a sunset,
he hopes for one last glimpse as
the day fades away …
---
tanka haiku:

Those that can not deal
with their friend's adversities,
fear their own weakness.
    But smooth sailing weakens sailors
    while stormy weather breeds strength
---

A humid morning.
Across the street, some workers
sip coffee and smoke.
 
---
Chills run down her spine,
up her esophagus, and
now she spits ice cubes.
---
No matter what heights
your Melody soars, Rhythm
Will still be master.
 
==

Deep in the forest,
patches of stippled sunlight,
warm a leaf-strewn trail.
---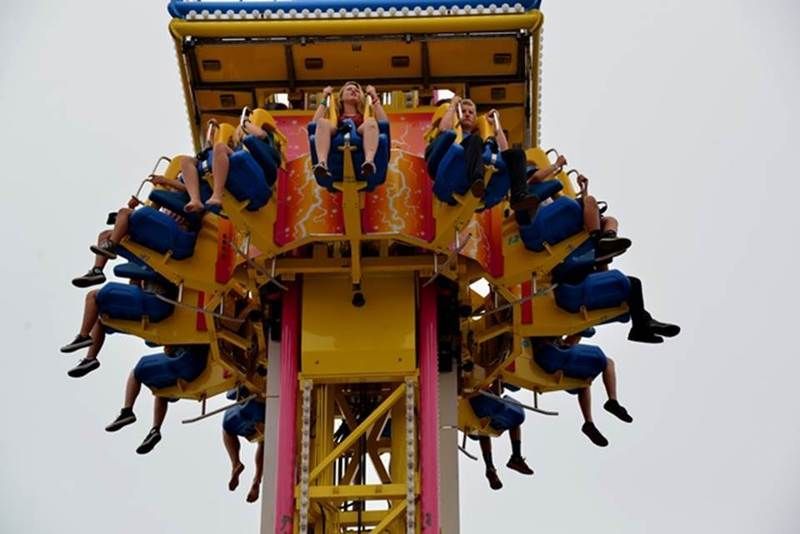 To demonstrate the
effectiveness of our new
super-glue ... Hang on!!

(Photo courtesy Kristina Rebelo)
---
 Or so it seems-ku:
 
An elevator
that stops on ev'ry floor will
never let you down.
 
 

---

His hum-drum life had
hum-drum relationships and
even hum-drum drums.
---
 A wise old man sat
amidst the rubble and smiled
at all he had learned.
 
 

---

In a bawdy boite,
patrons cry out in dismay,
"Put it all back on!"
 
---
He ordered flowers
to be sent to his girlfriend ...
'cuz he knew she knew.
 
 

---

 She whispered to him,
'I'll fulfill all your dreams' … But
he'd dreamt of Pirates.
 
---
haiku quintet:
Ah pain ... the revenge
of the forces of darkness
which seek to kill hope.
What may irritate
one man, another may find
excruciating.
Chronic pain can kill
aspirations and desire;
in their place, you cope.
Do not judge others
for their inability
to deal with their pain.
For you can not know
their threshold ... Just assume it's
as high as your own.

---
Appreciation
of Life's complexities makes
easy answers hard.
---
Tucked in his wallet
was a photo from his youth
of a secret love.
---
---
His toy soldiers were
lying in the lawn; battle
called due to bedtime.
 
---
 Summer Stock-ku:
 
When acting in barns
laughter in the rafters comes
with the whole gestalt.
---
little speckled birds
clinging to branches that sway
in the morning breeze.
---
`
Loose litter swirling
through the canyons of midtown;
Urban tumbleweeds.
---
 Driving blue highways,
seeking out less traveled roads,
small town life endures.
---
Cold and rainy nights,
comfort the lonely, who shed
their tears un-noticed.
---
When daffodils bloom,
near the edge of your garden,
passers-by may pluck.
---
A shooting rampage
no longer surprises us,
but it still saddens.
---
triple haiku:
I have crossed into
a secret realm, and wish
to hide forever.
Hide from harlequins,
scamps and poseurs, and people
with damned agendas.
Hide your heart away
to keep it safe from danger
What's Good will find you.
****
haiku quartet:
Sharp angles and harsh
invectives, angry music
does not int'rest me.

At this point of time
I want to smooth the edges,
and heal all the wounds,

I want to think up
answers rather than simply
ask some more questions.

Youth should ask questions,
They should demand to know, and
we must find answers.
 
===
I was listening to the Frank Loesser musical, "The Most Happy Fella" the other night..  Here are two songs from it that are not dramatic, not angry, not blockbuster-y,  just lovely sweet tunes with wonderful harmonies; something I think we all need at the moment.

Sometimes I think 3 and 4 part harmonies could heal the world.  Just before I was diagnosed with AS, I used to walk the halls of NBC with my walk-man (It was 1984), and though I was in pain, and didn't know what was wrong with me, I knew something was wrong, but I got into listening to the Weavers with their beautiful blend of voices and harmonies and I think that went a long way towards helping me cope and get through the tough and uncertain times.   I recommend listening to songs with good harmonies as a way to help cope with adversity.   Something about a good harmony will help to pull your world back together.   Listen to these and see if you agree.
Oh and one more thing ... I saw on another thread, someone posted the old Leiber and Stoller song, Is That All There Is, sung by Peggy Lee.  I wrote a parody of it in 2007, which dealt with someone with a chronic disease asking, "Is this all my life will be?"
"Is this all my life will be?"
I think everyone with a chronic disease asks this question at some point.
We pine for the life we envisioned for ourselves; the one that seemed well within our grasp just before we were diagnosed, the one that seems lost to us now...
We mourn for the life we almost had, the path we were, at one time, so determinedly walking on.
But then, our lives changed ... and nothing has been the same. It's only natural to feel sadness at what might have been. But, at some point, we have to acknowledge our newly discovered limitations, and focus our lives on where we are now. Stop comparing our lives now with what we envisioned our lives would be before all this happened. It's not always easy. Some much of our past surrounds us, reminding us of who we used to be. We have to learn to love who we are now as much as we love who we were then.
Yesterday, someone on the Spondylitis Association message board, in regards to having AS, wondered whether this was as good as her life will ever be.   I wrote this song parody in reply to her question:
IS THAT ALL MY LIFE WILL BE?
(with apologies to Leiber and Stoller, and, of course, Peggy Lee.)
SPOKEN:

I remember when I was a very young man,
and I was diagnosed with Ankylosing Spondylitis.
I'll never forget the look on my mother's face as she wrapped me in
her arms and hugged me outside the doctor's office. And later, I sat
there in the car staring out the window, watching the world go by,
And when we arrived back home, I said to myself, "Is that it?"
"Is this as good as my life will ever be?"
SUNG:

Is this all my life will be,
is this all it'll be,
If this is all it'll be, my friends,
then why keep dancing
Let's give up the quest, and go to the mall
If that's all, my life will be,

SPOKEN:

And when I was ten years older, my rheumatologist told me that I had
to have an operation to replace my hip. There were doctors and
nurses, and anaesthesiologists, and a beautiful physical therapist in
a pink sweater, which made her look like a princess,
and as I lay there doing my leg exercises,
I had such a feeling of depression overwhelm me,
I don't know why, but it all seemed so pointless,
I said to myself, "Why am I doing all this?"
Why go through all this if my life's not going to get any better?

SUNG:

Is this all my life will be,
is this all it'll be,
If this is all it'll be, my friends,
then why keep dancing
Let's give up the quest,
and drink till "last call"
If that's all, my life will be,

SPOKEN:

Then I fell in love, with the most wonderful woman in the world. We
would take long walks on the beach or just sit for hours gazing into
each other's eyes. We were so very much in love.
Then one day, she went away.
And I thought I'd die -- but I didn't.
And when I didn't, I said to myself,
"Is this all my life will be?"

SUNG:

Is this all my life will be,
is this all it'll be,
If this is all it'll be, my friends,
then why keep dancing

SPOKEN:

I know what you must be saying to yourselves.
If that's the way you feel about Life, why don't you just end it all?
Oh, no. my friends. Y'see, I've learned so much more since then. For
I know now that Life is not just about feeling well, and that there
is so much to be learned from achieving something in spite of an
obstacle. That having every opportunity is not the same as intensely
focusing on a single truly desired opportunity. And accepting your
fate and doing what you want in spite of it, will make you a hero,
maybe not to everyone, but to everyone who knows you. And
that "sucking it up" is something that each and every person in the
entire world does in their own way, every single day. So, live your
life as much as you are able, and don't worry about it measuring up
to your previous impossibly limitless standards. All there is to
Life is Living. You chose how to make the living meaningful. The true
test will come when that final moment arrives and you're breathing
your last breath. That is when I pray you will NOT be saying to
yourself,

SUNG:

Is this all my life has been,
is this all that it's been,
If this is all it has ever been, my friends,
then I won't keep dancing
I'll take my last breath, and my curtain call
If that's all, my life has been.
              ------------
Life is instructive and experiential.
Learn and Live, and Love it all.