By Danny Cardwell on Fri, 04/21/2017 - 9:50pm |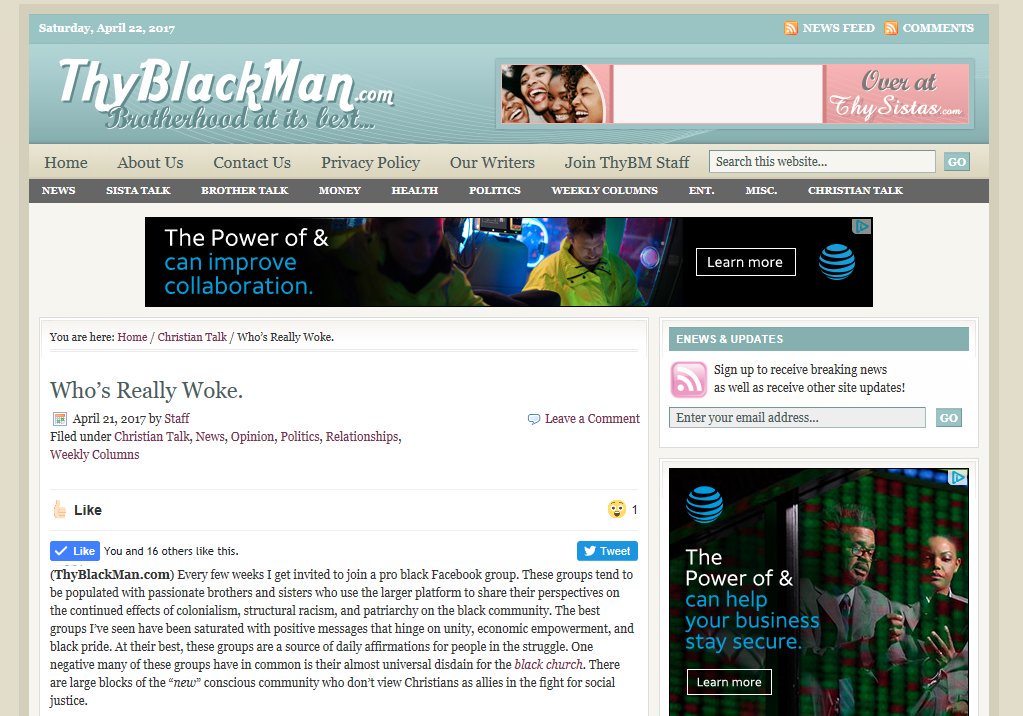 I wanted to share a piece I wrote about a troubling rift inside the black community.
In the News
Trumpcare: Pay Bonanza for Healthcare CEO's

submitted by

NCD 1 day

ago

Obamacare created an exception to the general corporate rules that applied specifically to the insurance industry. Under the law, companies are only be allowed to deduct up to $500,000 for each executive — including stock options and other forms of payment.  By undoing that change, insurance companies would return to the same rules as other firms, and have a stronger incentive top offer big money to their top executives.

What Happened To Black Lives Matter?

It's helpful to describe what "the movement" is in the most basic terms: There's no way to tell how many people call themselves Black Lives Matter activists in the United States. Activists, largely dispersed across the country but concentrated in some cities or regions more than others, largely communicate online. There is a large coalition of groups called the Movement for Black Lives; some of the activists whose names you might recognize (like Garza) lead that coalition, but others (like Campaign Zero's DeRay Mckesson, Brittany Packnett, Samuel Sinyangwe, and its army of loyalists) aren't involved in it. There are no universal meetings. There is no centralized, national organization called Black Lives Matter.

 

Tuesday's 100% Unverifiable Special Election Results

submitted by

HSG 1 day

ago

"We do know, according to the state's reported results, that Democrat Jon Ossoff defeated Republican Karen Handel in GA-06 by a nearly 2 to 1 on the only verifiable ballots used in the race, the paper absentee mail-in ballots."