By Danny Cardwell on Fri, 04/21/2017 - 9:50pm |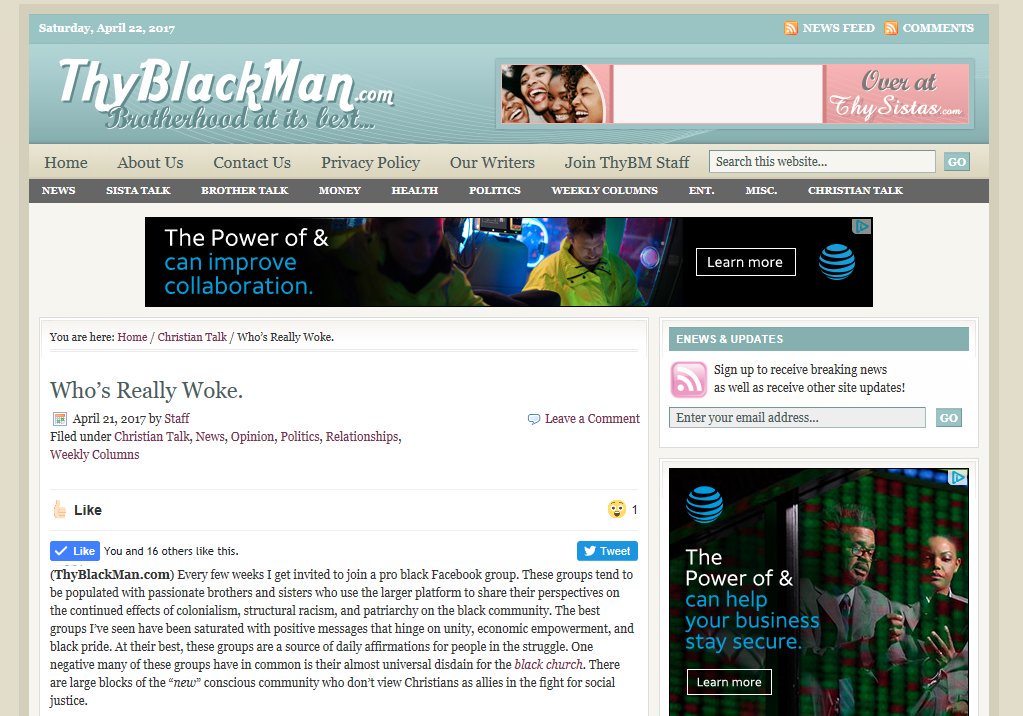 I wanted to share a piece I wrote about a troubling rift inside the black community.
In the News
Support for Democrats Drops 11% Among Black Woman

The Black Women's Roundtable begins its annual meeting today. Among the presentations will be details of a poll taken by BWR and Essence magazine noting an 11% decrease in support for Democrats among black women. The scheduled presentation should help answer whether the decreased support is due to the fact that Obama is no longer President or due to a lack of focus of Democrats on issues important to black women.

94 % of black women voted for Hillary Clinton in 2016. Despite the decreased support for Democrats, black women are gearing up to run for office in increased numbers despite receiving limited support from the Democratic Party. It will be interesting to see if the study gives clues to black women moving to third-party options.

Youngstown 50 years on (Clintons' fault?)

A reminder of several things - the shuttering of America's steel mills and greater competition from China and Japan was in full swing 16 years before Clinton took office, 20 years before NAFTA. Both Clintons spoke seperately in Youngstown in July and October last year, hardly ignoring the rust belt. No easy solution is going to be found by either party, aside from prepare better for more rapid change and make sure large industry is paying into those preparations while it makes a buck or a billion.

The Saint Louis police have learned a lesson, and it's...

Though not a news article, this personal account of police abuse is chilling. An excerpt:

i was arrested while sitting on a bench outside the church, drinking a water bottle, nursing an injured foot. the church is not only private property, but was agreed to be a sanctuary by the police. they pushed me off the bench with their nightsticks and jumped me when i couldn't move fast enough for them. the cops behind me discussed what they could pin on me in retrospect: Interference & Resisting Arrest. i was not allowed to keep my glasses, and they stole an expensive water bottle i'd borrowed. im told the church afterward was surrounded by cops who threatened to fire tear gas into the church if they opened their doors to let out those who they'd corralled in.

Neil deGrasse Tyson:Might be 'too late' to...

submitted by

NCD 2 days

ago

"I worry that we might not be able to recover from this because all our greatest cities are on the oceans and water's edges, historically for commerce, transportation. And as storms kick in, as water levels rise, they are the first to go," he said. "And we don't have a civilization with the capacity to pick up a city and move it inland 20 miles. That's -- this is happening faster than our ability to respond. That could have huge economic consequences."