By oldenGoldenDecoy on Sun, 04/09/2017 - 10:01pm |
Who? Harry Edwards . . . A Man of Conviction.
Born: November 22, 1942 in East St. Louis, Illinois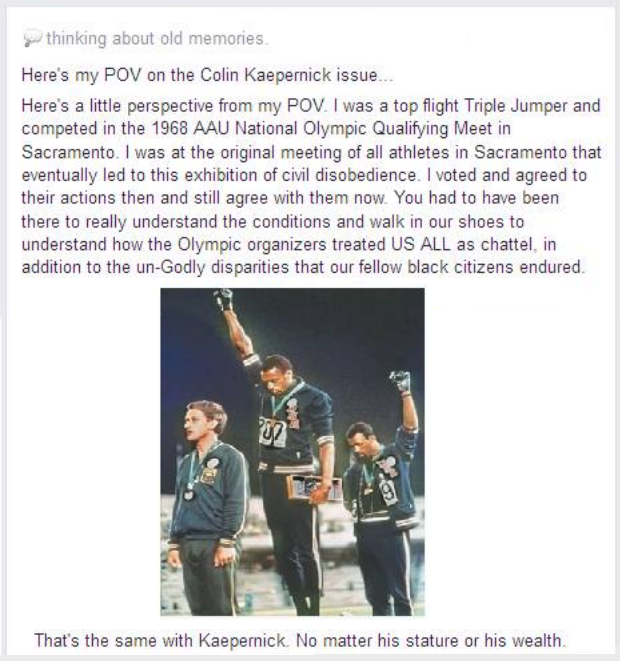 Read on to find out how Harry further figures into all this.
Harry Edwards Over the Years
Complete address found here (A must read)
Now lets all take a trip back in the wayback machine.
When Harry Was "An Angry Man" in 1968
The Author - Donald Lee Cox
The Early Story...
Pretty good price on tires then ... Eh?
Now I'm sure you readers wonder what the hell is this all about.
Well ... That was four decades ago... But what about now?
It appears that Harry Edwards is continuing to mentor to this very day.
October 29, 2016 - 49er Training Facility
* * * *
I know Harry Edwards and he was--and still is--A Man of Conviction.
Our struggle of "We The People" continues... FOREVER.
~OGD~