By William K. Wolfrum on Fri, 11/26/2010 - 6:39am | Politics, Humor & Satire, World Affairs
Ooooohhh, colors.
News/Politics
No More Terror by Colors: No one could have anticipated the color-coded terror warning system was a joke.
Korean War Games: Someone should point out to someone that the North Koreans have a big-ass army and an unstable leader.
Democratic Abortions: No, no, no. Freedom of choice means an individuals choice, silly. It doesn't mean letting people vote on whether you should have an abortion.
Wikileaking: More to come.
Die With Your Debt: Some Seniors are starting to figure out the credit game.
Drug Tunnels: Being they are already tunneling, how's the fence going to help that problem?
Intermission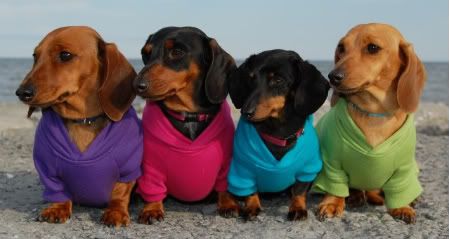 Sponsored by four dachshunds in colorful hoodies.
Blogs
Karoli: Reputation Management and the Art of Argument.
Mother Jones: We're still at war.
Dan Froomkin: The Two Most Essential, Abhorrent, Intolerable Lies Of George W. Bush's Memoir.
Shakesville: Your morning TSA Round-up.
Finally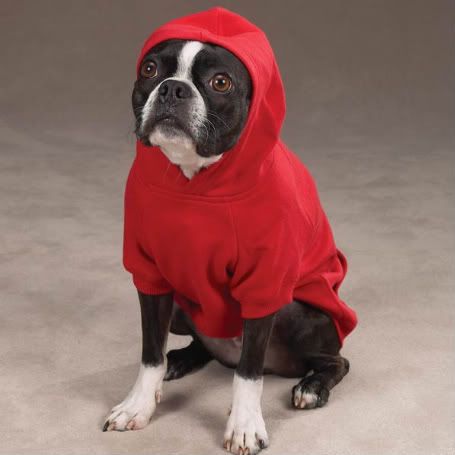 It's Friday. Things are looking up.
--WKW
Crossposted at William K. Wolfrum Chronicles