By Elusive Trope on Thu, 02/02/2012 - 9:37pm |
The environmental activist Hazel Wolf once wrote that if one wanted to convince an economist, one had to talk to them like an economist.  In the contentious atmosphere of socio-political discourse, this is often easier said than done. The principles and fundamental assumptions of the economist are in the grand scheme of things are relatively easy to grasp.  The challenge becomes how to translate one's stance through the prism of those principles and assumptions.
When we confront, however, the vast scope of socio-political ideologies the situation gets a whole lot messier. 
This is no more clear than in the conversation between conservatives and liberals (with the acknowledgement that this divide is an over-simplification of political terrain in America).  It is pretty obvious we spend a good time talking past each other when we're not insulting the other.  Even within our own camps, the dialogue too easily devolves into flame wars.
There is a lot of reasons for this (many of them having to do with personal issues of the participants that have nothing to do with the topic of the discussion), but a key to this dynamics is we spend most of our time focused on the manifestations of the ideological paradigms (the public policies, the social critiques, the economic behavior) rather than on the fundamental principles and assumptions. 
Not that discussing these differences of opinion isn't important.  If anything they represent the here and now, and so require action, whether one advocates for or against this or that. This is something we can all agree upon, just as we can all agree everything is at stake in the outcome of the grand debate. The passion on all sides is evidence of that.
If one uses the blogosphere as an example of the grand debate, one can conclude we tend to focus pointing how our stance on this or that  is good and decent and the other's stance is not so good and not so decent.  The dynamics of the echo chamber has been discussed extensively, but it does change the reality spend a good portion of our time in our ideological trenches amongst our ilk, interrupted by the occasional skirmish with those in the other trenches.
. 
Using a war metaphor, however, is completely off base. The aspiration should not be to conquer the other.  Such an approach only leads to, continuing the metaphor, the stalemate witnessed in the trench warfare of WWI .
We come back to Hazel Wolf and her economist.  We are in effect trying to persuade the other to willingly come over to our trench as if was the most obvious thing to do.  Yet in order to do this effectively, we have to spend some time in their trench.  No easy task and nothing like warfare. 
To put it simply, pointing out a racist's racism to the racist is not a very effective way to get the racist to stop being a racist.  To reform the racist, so to say, requires uncovering what drives the need to hold onto that belief and addressing those drivers.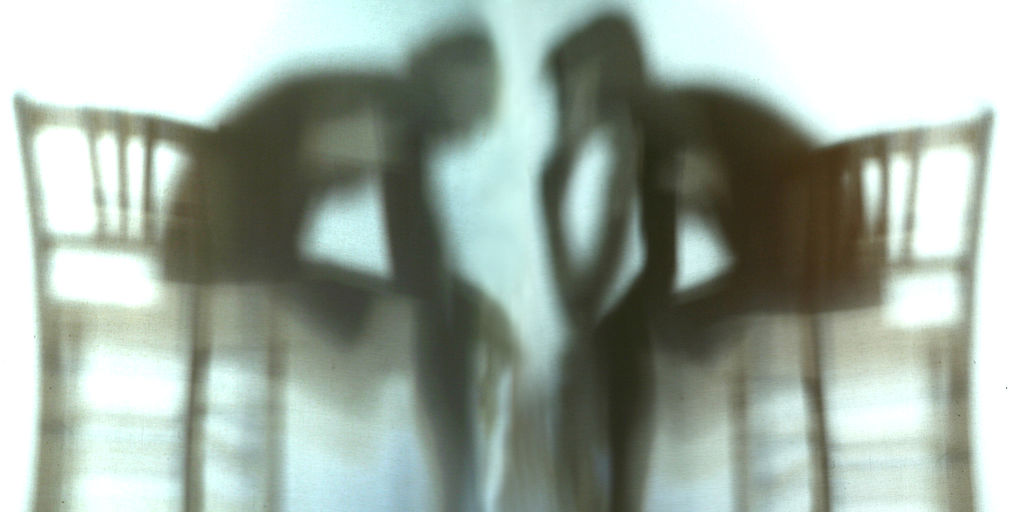 In Ramona's latest blog, one of the readers in the thread mentioned Mark Levin's Ameritopia and so I looked it up, having to admit it is a catchy title if nothing else.  I found the text of his epilogue and it didn't take long for what I believe is the fallacy of Levin's stance and of the whole American conservative movement to pop up: 
In truth, man is naturally independent and self-reliant, which are attributes that contribute to his own well-being and survival, and the well-being and survival of a civil society.
There it is: naturally independent and self-reliant.  Nearly everything from the conservative's economic policies and social critiques radiates from this premise.
Levin adds, almost as an afterthought:
He is also a social being who is charitable and compassionate.
It is clear our social propensity and our capacity for compassion are secondary to the independence and self-reliance.  If one is first and foremost, independent and self-reliant - that is not needing the other and utterly separate from the other - then compassion and charity become a choice.  Not being those things would not effect one's well-being nor one's survival.  These secondary facets become a gift to the other rather than an expression of who we fundamentally are.
I obviously disagree wholeheartedly. 
In counter to Levin's assertion, I return to the Stockholm Sustainability Centre, which I first brought in the blog Stockholm (Resiliency) Syndrome.  The core features of our condition as they state it is:
Society and nature represent truly interdependent social-ecological systems;

Social-ecological systems are complex adaptive systems; and

Cross scale and dynamic interactions represent new challenges for governance and management in relation to interdependent social-ecological systems and ecosystem services.

These three core features provide a broad research direction, and will continue to serve  as a significant attractor  that allows for emergence of diverse approaches from different disciplines within a common framing.
Our wellbeing and our survival is dependent not on our independence and self-reliance, but rather recognition of and alignment with our interdependence with our social-ecological world. 
The point is this:
Mark Levin and I can discuss the U.S. Constitution and we will never come to an agreement because of this fundamental difference about human nature.
From my side, his fallacy distorts an understanding of from what life, liberty and the pursuit of happiness is derived.  He would have a similar view of my fallacy.
In my blog Happy 20th Anniversary, Agenda 21, I lamented over those who see the notion of sustainability on par with or even worse than socialism. Levin I have no doubt would point to the sustainability efforts nationally and around the globe as one more example of the effort to impose the tryanny of statism.  It would be one more of the
Pavlovian appeals to radical egalitarianism, and the fomenting of jealousy and faction through class warfare and collectivism, [that has] conditioned the people to accept or even demand compulsory uniformity as just and righteous?
So the point here is also:
I will get no where with Mark Levin or those who see the world as he does as long as I talk the talk of the sustainability and interdependence crowd.  In order to make progress, to facilitate the arising of those little epiphanies that will make all the difference, I have approach sustainability through the prism of independence.
At the moment, I am not sure how I can achieve this translation.  But I think it is doable. Maybe it is the architects on the edge who will come to the rescue.
In conclusion:
One of the entertaining facets of writing a blog is searching for the photos to act as companions to the text. For this blog I came across the photograph below that I think, while highlighting all those contradictions and paradoxes of being human, reveals our fundamental core is one of compassion arising from our living and unfolding interdependence.  Peace.