By William K. Wolfrum on Thu, 01/24/2013 - 8:44am | World Affairs
One of the latest growing crimes in Brazil is to rig explosives to ATMs, blow them up and get away with the loot. Here's an ATM from my bank here in Uberlandia, Minas Gerais, Brazil. This happened last week: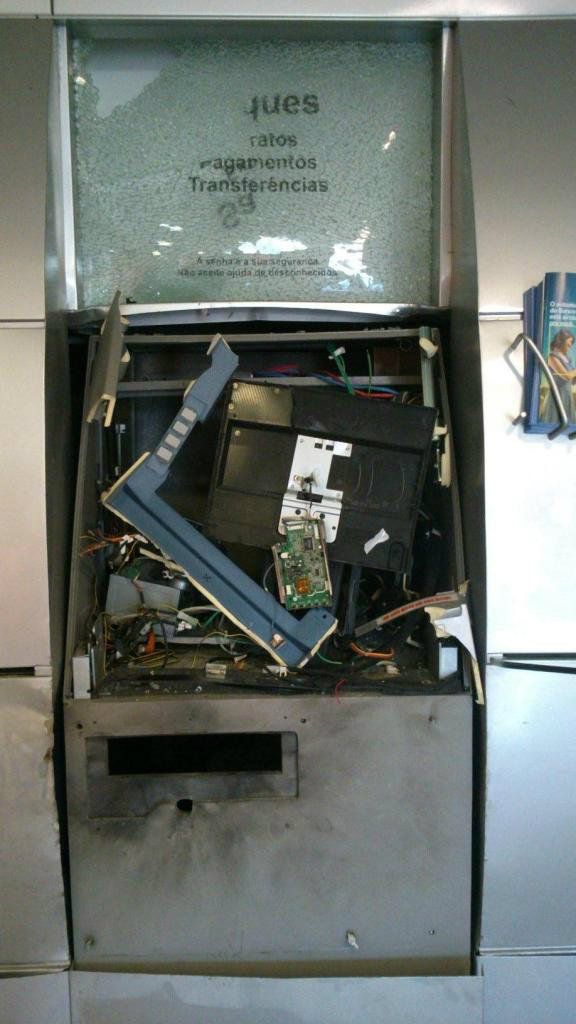 Despite a growing economy, Brazil continues to struggles with one of the highest crime rates in the world.
–WKW
Crossposted at William K. Wolfrum Chronicles
In the News
Trump's Empty Promises on Opioid Crisis

submitted by

NCD 17 hours

ago

.....there is presently no head of the Drug Enforcement Administration, no head of the Office of National Drug Control Policy, and no secretaries of the Health and Human Services or Homeland Security departments.

It's hard to coordinate an interagency response to a public health crisis when you have a bunch of substitute teachers in the classroom.