One of the latest growing crimes in Brazil is to rig explosives to ATMs, blow them up and get away with the loot. Here's an ATM from my bank here in Uberlandia, Minas Gerais, Brazil. This happened last week: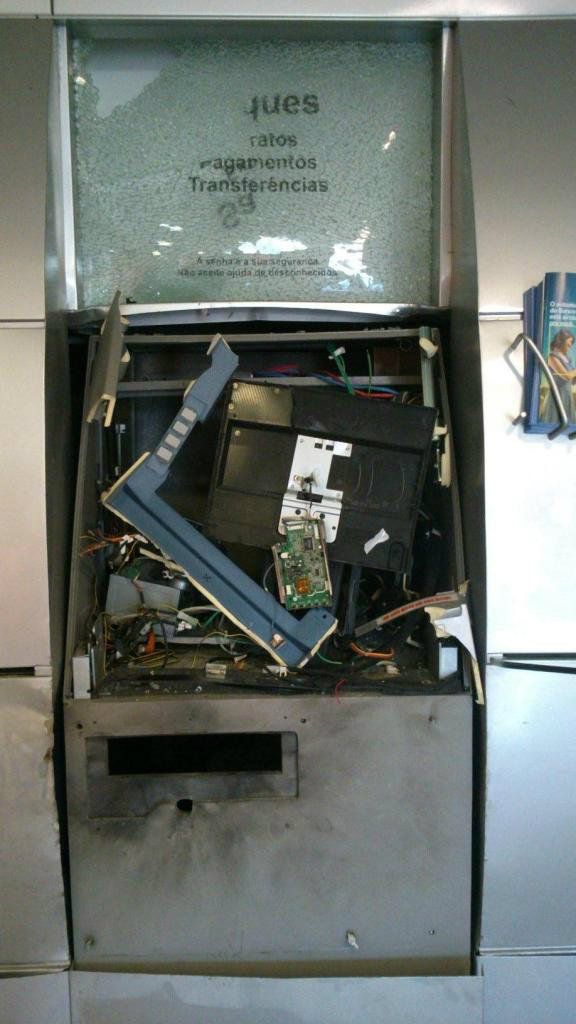 Despite a growing economy, Brazil continues to struggles with one of the highest crime rates in the world.
–WKW
Crossposted at William K. Wolfrum Chronicles
695 reads
In the News
With Affordable Care Act, Canceled Policies for New York...

Many in New York's professional and cultural elite have long supported President Obama's health care plan. But now, to their surprise, thousands of writers, opera singers, music teachers, photographers, doctors, lawyers and others are learning that their health insurance plans are being canceled and they may have to pay more to get comparable coverage, if they can find it.

They are part of an unusual informal health insurance system that has developed in New York in which independent practitioners were able to get lower insurance rates through group plans, typically set up by their professional associations or chambers of commerce. That allowed them to avoid the sky-high rates in New York's individual insurance...

Affluenza? Hmmm...

Somehow, this feels portentous.

Like the final throes of a decadent society.

The symbolism (and reality) reaches far beyond this one case.

I once met the creator of the "Twinkie defense," but this is beyond the beyond.

No one is immune from Beijing's 'gravity machine'

Deng Xiaoping was fond of quoting the ancient Chinese proverb "Tao guang yang hui", which is generally rendered: "Hide your brightness, bide your time." The idea was to keep China's capabilities secret until the moment was right to reveal them. Until then, the priority was to raise incomes and integrate the country into the global economic system.

Now China is comfortably the world's second-largest economy and, quite possibly, on its way to becoming the largest. In Xi Jinping it has a leader whose articulation of a China Dream – "the great rejuvenation of the Chinese nation" – is explicitly aimed at recapturing national greatness. The time for false modesty, it seems, is over.

...