By Donal on Mon, 03/21/2011 - 3:25pm | Health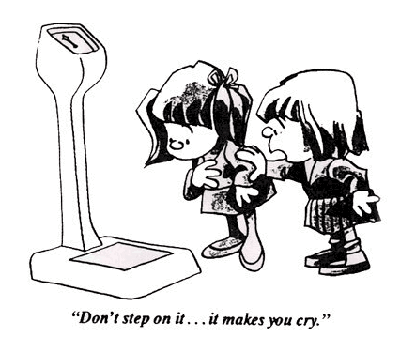 A while back, my wife told me that one of her relatives was trying a new diet. The woman is plump but not obese, eats processed food, and only gets exercise at work, so I thought it might be a good idea. But then I heard that she had spent a thousand dollars up front for the diet. And just recently I learned the name for the diet: HCG Skinny. So I looked it up:


The HCG Diet has been getting quite a bit of buzz in the weight loss world as of late. While a lot of wacky-sounding diets have popped up over the years promising alternatives to the boring old eat-less-exercise-more mantra, this one sounds a little wackier than most. You see, the HCG part -- that comes from a pregnant woman's urine. ...

Proponents say that by combining the injections with a 500-calorie-a-day diet, fat flies off. And not just any fat (like in your big toe, where most of my weight loss seems to occur), but the fat in places we most want it gone -- like arms, stomach, and thighs. Oh my!
Time Healthland debunks:


Short for human chorionic gonadotrophin, hCG is the hormone secreted by the embryo that makes a pregnancy test positive. Since the 1950s, certain doctors have promoted hCG injections as the key to hunger-free weight loss — and now, the diet is taking off on the Web. ... Some doctors will actually give injections of hCG, but many people take hCG pills, which are sold online — illegally, according to the FDA — for use in this diet.
I am told that she gets a drop under the tongue instead of injections or pills. Still not legal, though.

Obesity Panacea on Science blogs also debunks:


The use of HCG to treat obesity was first suggested by ATW Simeons in a 1954 Lancet paper. He reported that injection of HCG resulted in rapid mobilization of body fat stores and induced feelings of well-being. He also claimed that HCG reduced weakness and hunger during very low calorie diets (500kcal/day) and that HCG treatment could be used to prevent the protein and vitamin deficiencies which are a frequent side-effect of such low caloric intake. Finally, he suggested that HCG could be used to successfully treat a range of ailments ranging from diabetes and gout to ulcers and skin diseases. However, it is important to note that no actual study was performed - these were just subjective observations. Naturally, Simeons' observations spurred actual research into HCG.

Unfortunately for Simeons' pet theory, the vast preponderance of studies examining the effectiveness of HCG in the treatment of obesity found absolutely no effect. For example, a 1976 paper in the Journal of the American Medical Association performed a rigorously controlled, double-blind crossover study examining the effects of HCG on weight loss in obese individuals undergoing very low calorie diets. In a double-blind study, neither the patient, nor the physician, knows whether the patient is receiving HCG or a placebo. What were their results? Both groups lost a significant amount of weight (not surprising given subjects were only consuming 500 kcal/day), however there was no difference in weight loss between the HCG and placebo treatments.
As usual this reminds me of something else. When I was in my 20s, my girlfriend wanted to lose weight, and brought this mimeographed diet home from work. What? You don't know what a mimeograph is? I grew up sniffing mimeo sheets.

It was called the TJ Miracle diet, and wikipedia has a decent description called the Cabbage Soup Diet. The soup was onions, peppers, celery, and cabbage and you could eat it as much as you wanted.

    * Day 1 - Cabbage soup plus as much fruit as you like, excluding bananas

    * Day 2 - Cabbage soup plus vegetables including 1 jacket (baked) potato with a little butter

    * Day 3 - Cabbage soup plus fruit and vegetables excluding potatoes and bananas

    * Day 4 - Cabbage soup plus up to eight bananas and as much skimmed milk as you like

    * Day 5 - Cabbage soup plus up to 10 ounces of beef and up to six tomatoes

    * Day 6 - Cabbage soup plus as much beef and vegetables (excluding potatoes) as you like

    * Day 7 - Cabbage soup plus brown rice, vegetables (excluding potatoes) and unsweetened fruit juice

Yeah we did this stupid diet. We lost some weight, we passed a lot of gas, we got light-headed just like it says in wiki. After the last day we couldn't wait to get to the Olney Ale House and eat real food. Since then I've tried only one diet - the Pritikin Program for Diet and Exercise - which I followed for many years while I was doing triathlons and such, and one anti-diet, based on a book, Overcoming Overeating, which I borrowed from a nutritionist friend:


We know that you, as a compulsive eater or chronic dieter, regard food as your problem. You believe that you must learn to curb your desire for food and eat less. As therapists who have worked with compulsive eaters for eighteen years, we've discovered that food is not really the problem at all. Food is delicious and nourishing, and no one should ever feel deprived of the enjoyment it offers. Your problem is that, as a compulsive eater, you consciously or unconsciously use food to manage your anxiety, to calm yourself when you feel stressed, and to bring comfort when you feel lonely or sad or afraid.

Because you alternate between using food to keep yourself comfortable and desperately trying to limit your intake, you've forgotten the true purpose of eating. For you, food no longer has anything to do with physiological hunger. Indeed, most compulsive eaters are rarely aware of when they are physiologically hungry. The signals that trigger your eating come from everywhere except your stomach.

Our cure for compulsive eating involves putting food back where it belongs. We are going to teach you to "legalize" food, to learn about yourself from your desire for food, and ultimately to eat your way out of your eating problem. We are going to show you how you may lose weight by relearning how to eat. By the end of this process, you will know how to feed yourself on demand - when, what, and how much you need.

Demand feeding opens the door to the fundamental cure for your addiction to food - the feeling of having been fed. You will discover that the simple act of feeding yourself when you're hungry has great psychological consequence. Our clients often report that feeding themselves on demand makes them feel stronger and generally less anxious. Many say that following our recommended way of eating increases their sense of entitlement and leads them to "feed themselves" in other ways as well.
This isn't a book to make you skinny, but it will change your attitude towards food. I wasn't a compulsive eater, but I used to eat fast like my Dad, a depression kid. I could eat a lot before I'd hardly tasted it. I'd recommend the anti-diet before any of the diets. My chief problem now is finding real food to feed myself.