By William K. Wolfrum on Wed, 02/08/2012 - 8:06am | Politics, Humor & Satire, Social Justice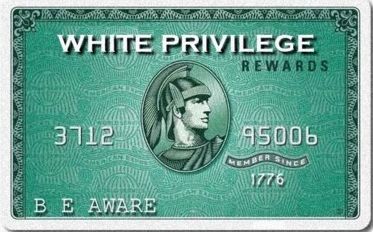 Being a Straight White Male is great. It really is. I mean, the number of perks I get solely for being a Straight White Guy is just ridiculous. Did you know we Straight White Men get free ice cream on Tuesdays? Our choice of flavors. It's fabulous.
But life as a White Male is not all good jobs, unlimited rights and privileges and free ice cream on Tuesdays. It is mostly, mind you, but it's not everything.
You see, as a Straight White American Male, it is my job to tell women and minorities what rules they must live by. It is a huge responsibility that I more or less take seriously.
Imagine the time I have to spend deciding whether or not women should be allowed to have abortions or use birth control? I spend literally minutes each month debating this issue with other Straight White Men. But we make these decisions because we are Straight White Men and we know better.
Then I have to decide how poor minorities can be before they revolt. This is not an easy task, either. Luckily, we live in the richest nation on Earth. Thus, minorities can obviously be much poorer still. I mean, many of them live like kings while still having walls on their house.
And don't think it's a cakewalk keeping the LGBT community as second-class citizens. They are really insistent on having the same rights as someone like me, a Straight White Male. But when you are ensconced in privilege as I am, you want to stay a step ahead of the other guys. This is why my fellow Straight White Males fight to keep women, minorities, gays, lesbians and any and all non-Straight non-White non-Males from living with freedom and dignity. Don't hate the player here, hate the game. The game in which I get to make up the rules as I go along.
Yes, my friends, being a Straight White Male in the United States is not as easy as it seems. Sure, it's very, very easy and no one is coming to take my rights away or anything, but there are responsibilities.
So today, when you see a Straight White Male walk by, think about patting him on the back. Don't actually do it, of course, as touching us isn't allowed. I mean, know your place for God's sake.
–WKW
Crossposted at William K. Wolfrum Chronicles